Author:
Alex Marks
More than 20 municipal governments in Victoria have taken a significant step forward in shaping the way new apartment property developments could be better for both residents and the environment. This is a huge step in the right direction, and thankfully the team at Allume Energy are in a great position to support developers in meeting these proposed changes with our rooftop solar solution for new apartment developments.
How property developers shape our city
Few people have as much influence in shaping cities as property developers. They take an old building or a parcel of land, and then build homes, retail spaces and offices. These new buildings will be around for many decades to come and leave a lasting impact on the neighbourhood. Whether that impact is a net positive or detrimental to the community depends on a lot of factors. One way that government can ensure that the new apartment developments improve amenity and are comfortable and liveable for their residents that live in them, is through regulations in planning schemes.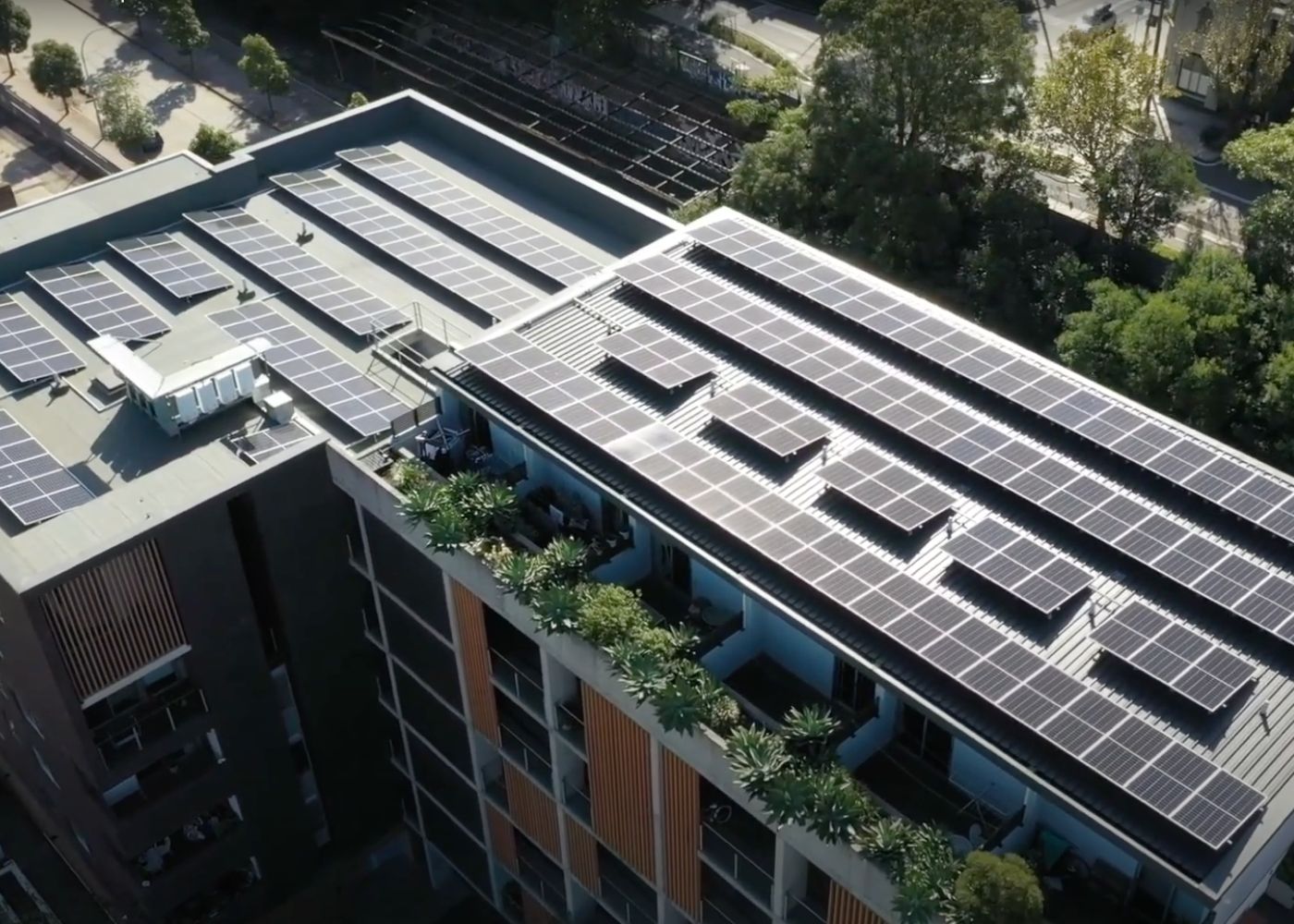 Collaboration across municipalities to support zero carbon developments
In Victoria, Australia, 24 municipal governments have joined to support a "Zero Carbon Developments Joint Planning Scheme Amendment" (JPSA). The effort has been coordinated by the Council Alliance for a Sustainable Built Environment, which has been toiling on this for years, and ensuring the amendments received endorsement from all of the councils.
Under the proposed changes, new apartment buildings and commercial and industrial developments would need to:
>  Produce net zero carbon emissions, to reduce climate impact.
>  Make buildings more energy efficient, to keep electricity running costs low.
>  Better manage water quality, use and collection, to help clean-up our waterways.
>  Protect and enhance greening and biodiversity to support pollinators (bees) and keep buildings cool.
>  Be more resilient to changing climate impacts.
This is great news, and a step in the right direction for ensuring that apartment buildings in Melbourne and Victoria's regional cities are easier and cheaper to cool in summer, heat in winter, and are more comfortable for their residents while treading lightly on the environment.
Setting a minimum requirement for rooftop solar
When it comes to renewable energy, the JPSA is strong on ambition. It proposes that new apartment developments have rooftop solar installed with a minimum of:
>  1 kilowatt of solar panel capacity per dwelling; or,
>  25 watts of solar panel capacity per square metre of the building's footprint.
Allume Energy recommends 1kW of solar capacity per dwelling as a minimum amount that will make a significant difference to electricity bills. The JPSA is therefore in line with our customer guidance. For example, if 10 apartments share at least 10kW of rooftop solar through our SolShare hardware, their electricity bills will reduce by around a third. If they share 20kW, the savings will be between 40 and 50%.
Why is this impact so high, compared to detached home solar installations that are typically 5kW in size? The SolShare constantly monitors electricity consumption by the apartments and sends any generated electricity to the customers that are using power at that point in time, so the solar power supply to an individual apartment is not capped at 1kW.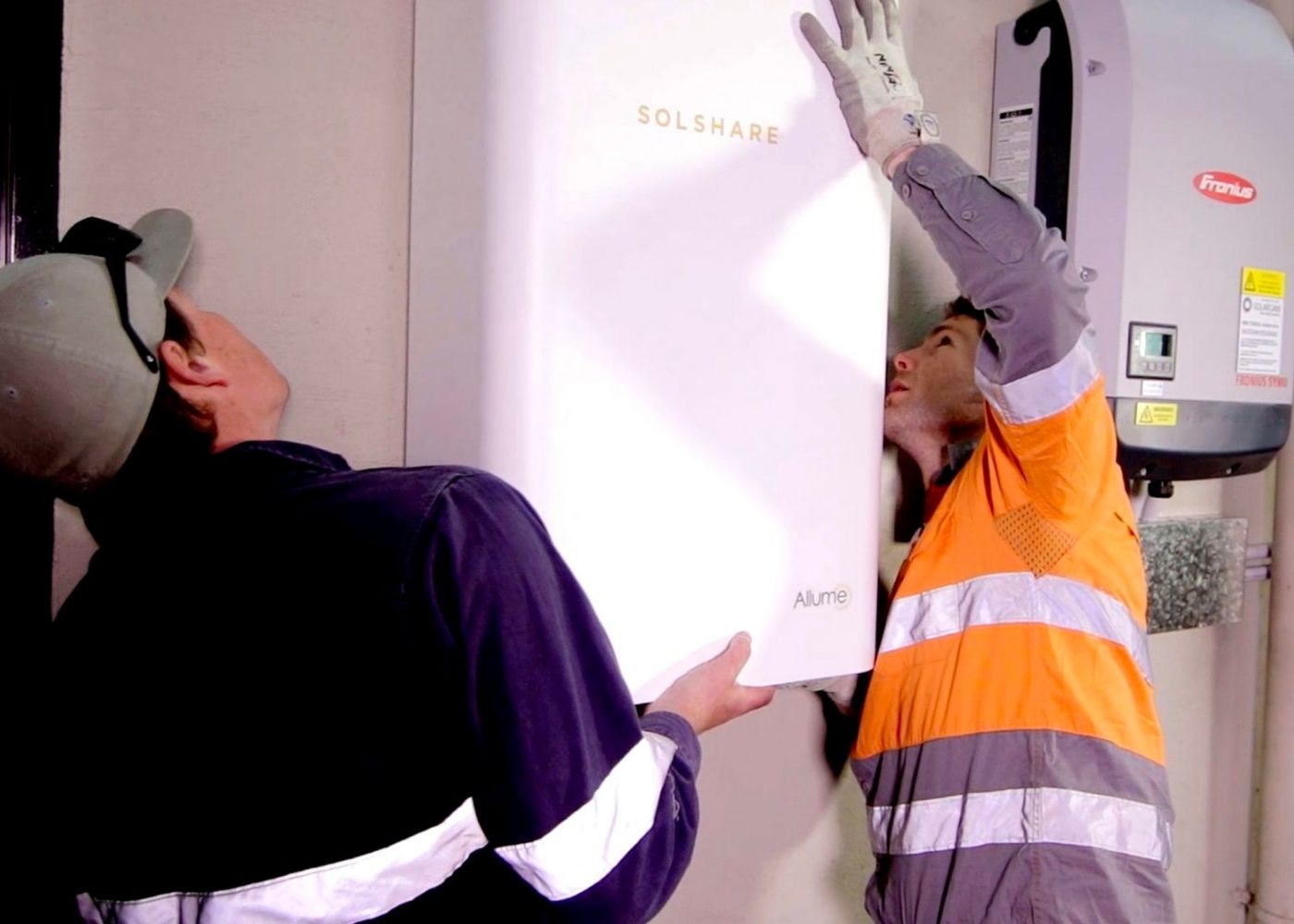 What next for the JPSA?
The 24 municipal governments submitted their proposal to the the Victorian Minister for Planning, the Hon. Lizzie Blandthorn MP, on 21 July. The Minister will need to approve a public exhibition of the proposed changes. If approved, there will be a consultation process that will take at least 6 months. Members of the public will have the opportunity to have their say on the changes. The amendments will then be finalised and put to the Minister for Planning for approval.
If the changes go through, nearly all new apartment buildings will need to meet these standards. If that is something you want to see, make your voice heard if and when the amendments go to public consultation.
Are you interested in incorporating rooftop solar for your next apartment development?
If you are looking to develop an apartment building, a good resource on achieving zero carbon developments is provided by the City of Moreland and be sure to contact us to learn how we can help connect the apartment to shared solar.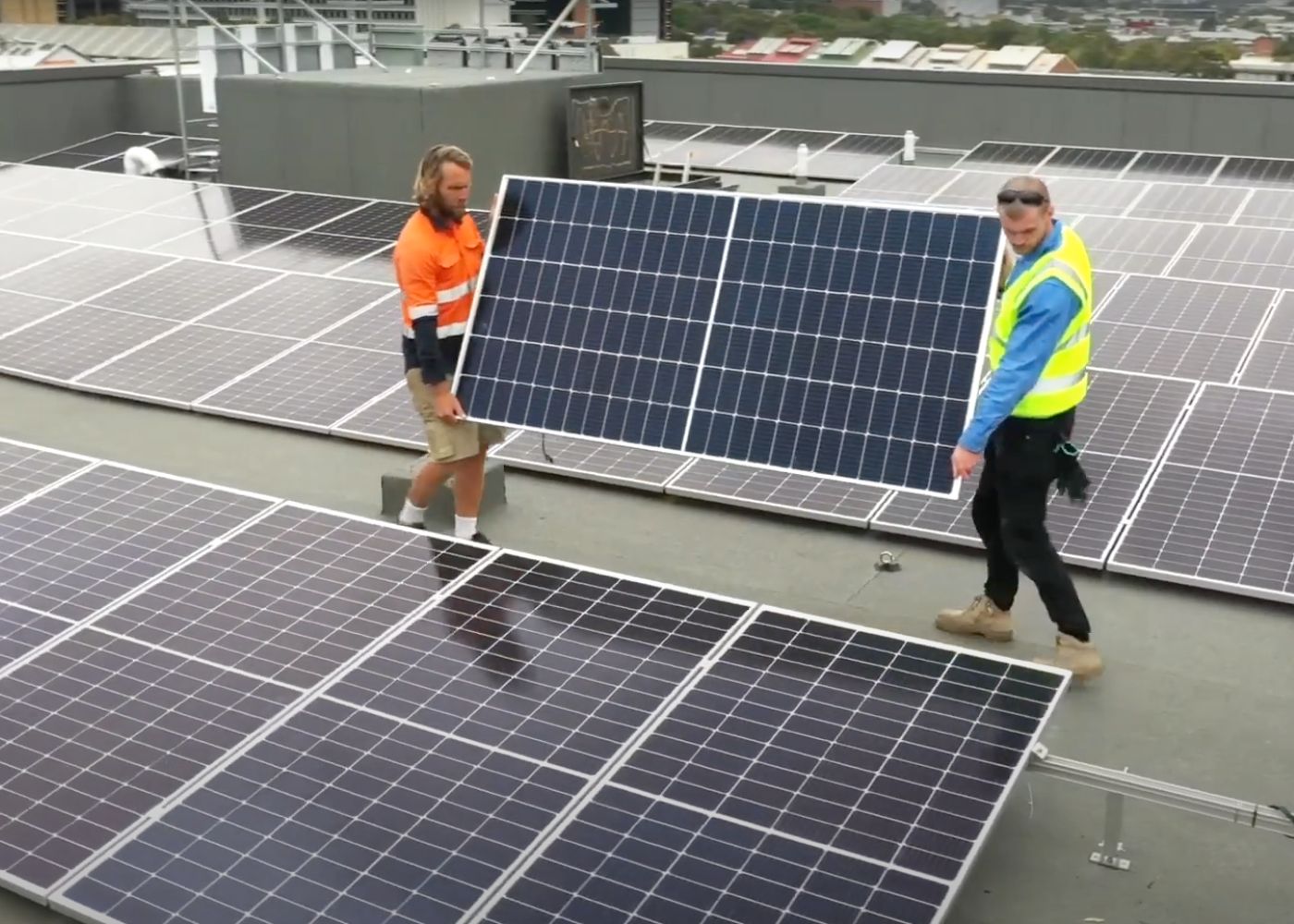 The energy crisis
There's been a lot of media coverage recently over the unprecedented turmoil in Australia's energy markets. A combination of factors has caused the steepest increase in wholesale prices for electricity and gas ever experienced, and these high prices are expected to continue well into 2023. While this will have an impact on all households across Australia, one of the hardest hit by the rising energy costs will be those in social housing.
The causes of these increases are due to our reliance on fossil fuels and an ageing grid:
The fallout of the Russian invasion of Ukraine has led to massive increases in prices for oil and gas. Considering some of Australia's electricity is generated using gas-powered turbines, this has compounded problems for Australia's electricity retailers.
The wet weather on Australia's eastern seaboard has disrupted railroads that provide coal to Australia's largest coal power station in Eraring on the NSW Central Coast. This means the power station has had to throttle down electricity output.
The cold snap that started in May means electricity demand increased as people heated their homes and offices just at the time that solar production starts to dip as the days become shorter.
Constraints in interstate connections mean that excess hydropower capacity in Tasmania and brown coal-fired capacity in Victoria can't be exported to NSW and Queensland to alleviate their shortages.
Constraints in the capacity of the poles and wires in Western Victoria and NSW mean that perfectly good solar and wind farms are sitting dormant because the grid can't handle the new generation capacity.
Bill shock and energy poverty
Authorities responsible for price regulation have already approved massive increases to Default Market Offers (the standard electricity contract for homes and small businesses) from 1 July. South Australia's prices will be going up 20%, Queensland's by 18%, and New South Wales customers will be hit with a 12% increase.
Research has shown that people on lower incomes spend a larger share of their money on energy bills than people on higher incomes. For the top 20%, energy bills only take up 1-2% of their monthly income. For the bottom 20% of income-earners, energy bills eat up 7% of their monthly budget, and that's before the energy tariffs are hiked up on 1 July.
When low-income people face massive increases in energy bills, they face stark choices: feed the kids or let them go hungry, pay the rent or fall into arrears with the landlord, or pay the power bill or get threatened with disconnection. Energy hardship payments don't automatically get increased when power prices rise. This is a situation faced by a million Australians each month, and that number is only going to get higher.
The solution: SolShare
Allume's existing customer base of over 1000 apartments with rooftop solar, including over 600 social housing dwellings, have the best defence against these steep increases: rooftop solar. Prior to the energy crisis, these residents were already saving around $300-$350 per year compared to the default offer provided by electricity retailers. Now that is set to surge to between $400 and $500 per year. That's a lot of money for someone on the pension, JobSeeker or the minimum wage.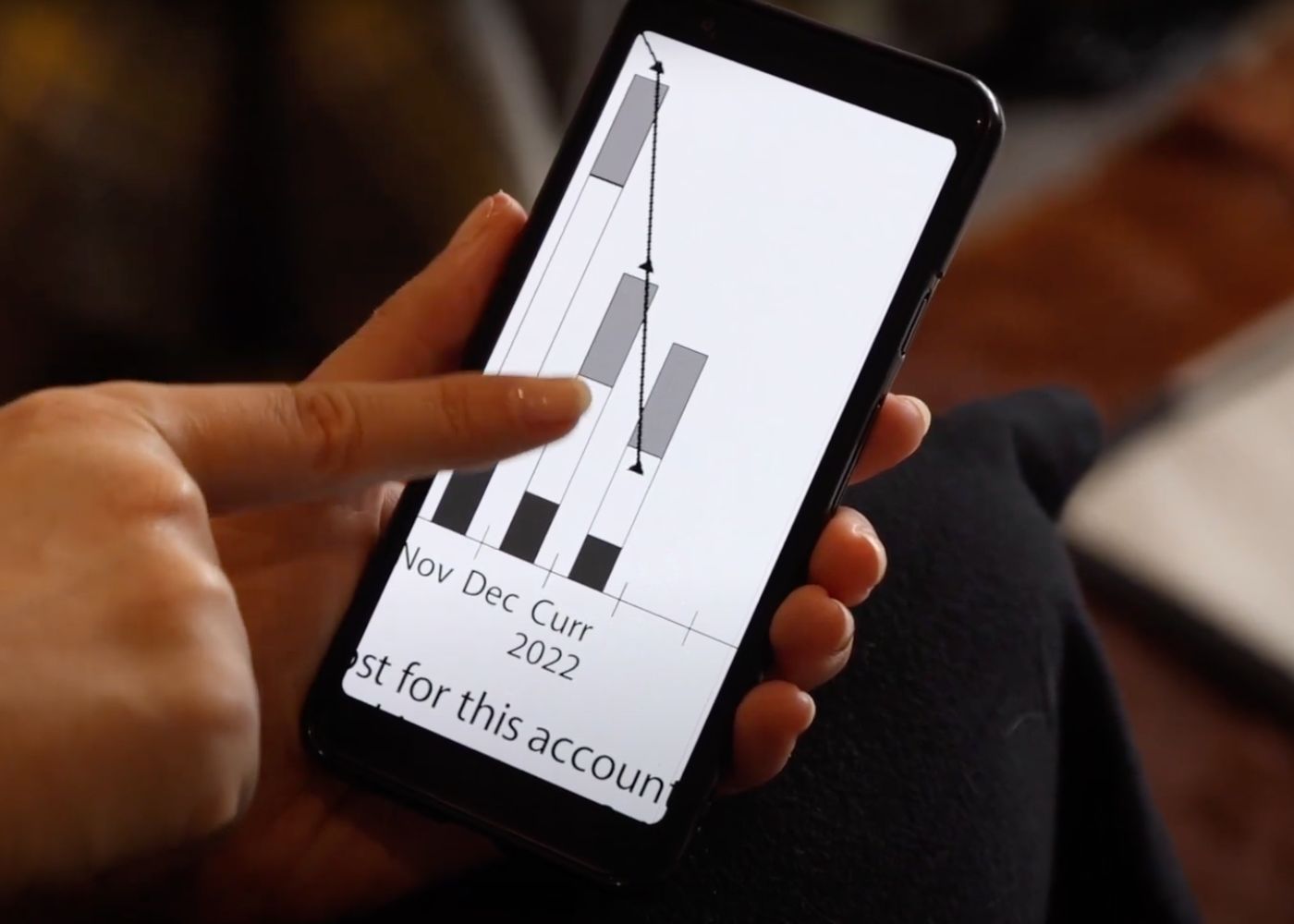 Considering that it costs next to nothing to maintain a rooftop solar installation, these increased savings on electricity bills will only accelerate the payback period for the capital outlay. To put that in other terms: investing in rooftop solar is now more financially attractive than ever before.
A case study: Rooftop Solar for City West Housing, NSW
City West Housing is a leading Community Housing Provider in NSW. They connected rooftop solar to 226 apartments in three apartment complexes in their portfolio with Allume's SolShare technology.  See the video below for the real-world benefits experienced by the residents in City West Housing's Carriageworks community in Everleigh in Sydney's inner west.
Scale-up solar
How can we connect as many people as possible as quickly as possible to rooftop solar?
Shared solar installations using Allume's SolShare technology can connect more people to rooftop solar people in low-income communities per dollar spent than any other approach. Government subsidies can leverage co-investment by Community Housing Providers to get rooftop solar installed as soon as possible.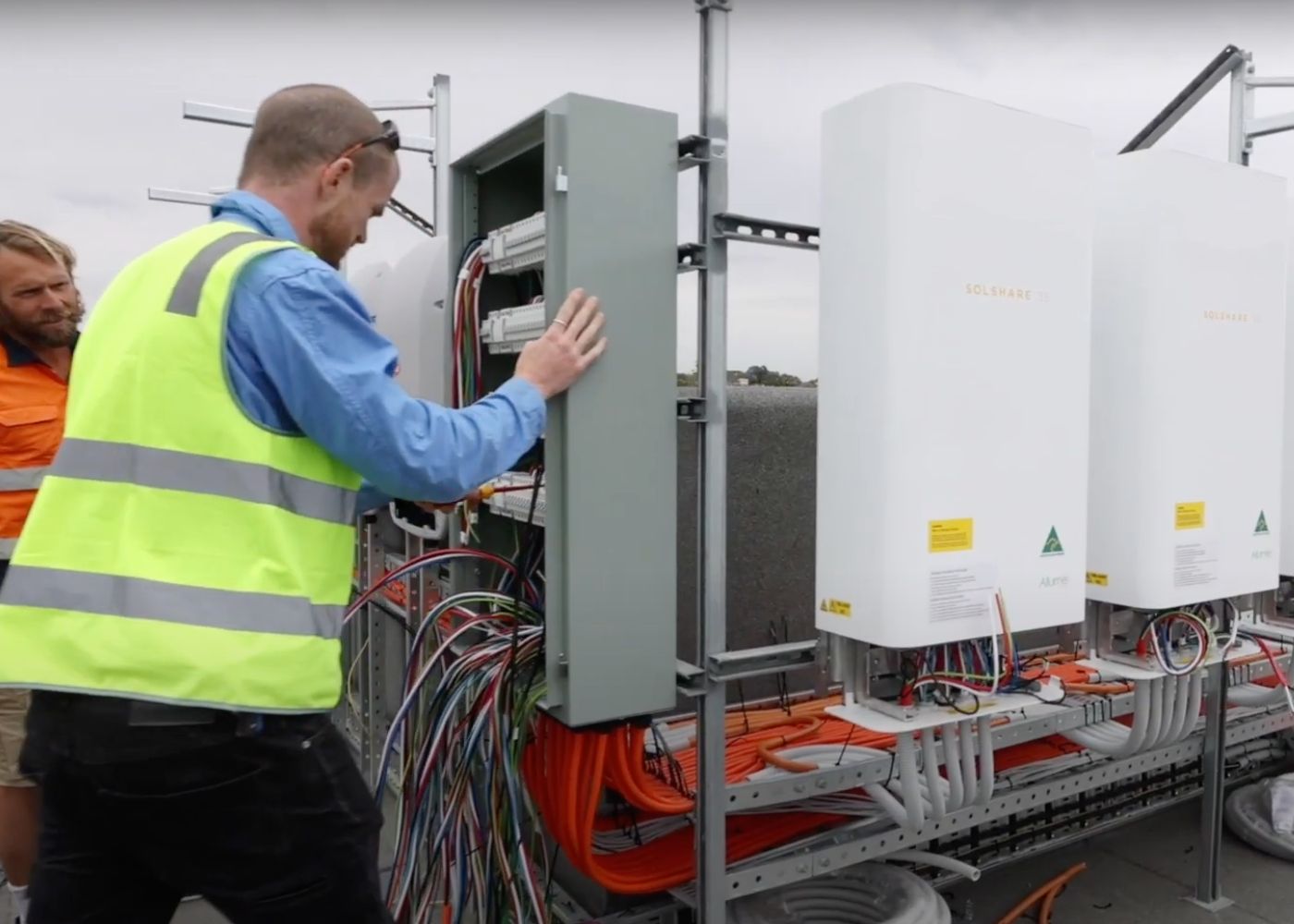 Successful examples of this approach include Solar Victoria's rebate of up to $1,400 per dwelling for the installation of rooftop solar by Community Housing Providers. Housing authorities in the Australian Capital Territory and South Australia have outright funded rooftop solar installations on public housing. The City West Housing installations were funded by the NSW Government, but this funding program has since closed.
We need these programs to be continued, expanded and replicated by other states and the Commonwealth Government so we can ensure that the energy crisis doesn't hurt vulnerable people who are least able to endure it.
If you'd like to find out if the SolShare will be suitable for your new or existing community housing project, get in touch with the team today.
Led by Taronga Ventures and The Schmidt Family Foundation, $6 million in new funding positions the company for international expansion into North American and European markets
(MELBOURNE, Aus.) –  Allume Energy, the developer of a world-first solar sharing system, has announced the close of an AUD $6 million Series A round that will accelerate an expansion into international markets and grow its Australian operations.
Co-led by Taronga Ventures' RealTech Ventures Fund and The Schmidt Family Foundation, the investment represents a commitment to tackling the carbon footprint of the real estate industry that will help to unlock solar energy for historically hard-to-reach multi-tenanted buildings, such as apartments and business offices.
Allume's SolShare system is the world's first solar distribution system that can scale the benefits of rooftop solar for the tens of millions of apartment buildings across the U.S. and Europe. The SolShare system removes the barriers to entry for multi-dwelling residents and allows solar providers to offer shared solar.
To date, more than 50 systems have been installed across Australia and the product has been certified for installation in the U.K. and the U.S. Allume's installations are estimated to have saved in excess of 24,000 tonnes of CO2, with the company looking to achieve lifetime savings of over 100,000 tonnes of CO2 by early 2022.
"As demand increases for renewable energy sources such as rooftop solar, a huge proportion of the population risks being left behind in the energy transition," said Cameron Knox, Allume co-founder and CEO. "At Allume, we are committed to breaking down barriers to rooftop solar to provide cheaper, cleaner energy to underserved communities across the globe."
The financing will accelerate the company's growth and expansion, which will drive the creation of thousands of clean energy jobs globally. In the U.S, Allume is delivering solar with no upfront cost to affordable housing with support from non-profit Elemental Excelerator, as well as expanding to the large multi-family market on the West Coast. In the U.K, Allume is working with Centrica-backed SNRG to provide rooftop solar to public housing in Greater London and newly built apartments across the region.
According to Jonathan Hannam, Managing Partner at Taronga Ventures: "Global real estate investors and institutional capital are now focused on driving sustainability through their underlying real estate portfolios. Thus, we are constantly looking for world leading emerging technology companies – like Allume – to help deliver our sustainability goals."
"From a technical perspective, Allume Energy delivers a unique technology that allows the owners of multi-tenanted buildings to share solar power across tenants," said Dr. Sven Sylvester, Investment Director at Taronga Ventures. "We are looking forward to working with our real estate partners to achieve their net-zero goals through the installation of Allume Energy's technology."
"Cities are where the vast majority of the global population resides, and many of these people live in multi-family buildings," said Jamie Dean, director of impact investing for The Schmidt Family Foundation. "This venture helps democratize renewable energy access by ensuring that clean, distributed solar energy is accessible to renters and owners alike. The distributed power production facilitated by Allume's technology also makes power grids more resilient, which is of huge importance."
The investment round is also supported by Trawalla Group, the family office of Alan and Carol Schwartz.
More information about Allume Energy and the SolShare system is available at allumeenergy.com.
About Allume Energy
Melbourne-based Allume Energy has developed a system that can deliver solar energy to apartments and businesses in a simple and affordable way. Their Australian Made technology, called the SolShare, enables the power generated from a single rooftop solar system to be shared between multiple apartments or businesses within the same building. Allume Energy won the Clean Energy Council's Innovation Award in 2020, is a portfolio company of Elemental Excelerator and an alum of Free Electrons and the Melbourne Accelerator Program.
About The Schmidt Family Foundation
Established in 2006 by Wendy and Eric Schmidt, The Schmidt Family Foundation (TSFF) works to advance the wiser use of energy and natural resources and to support efforts worldwide that empower communities to build resilient systems for food, water, and human resources. Through community-, market- and technology-based approaches, TSFF promotes an intelligent relationship between human activity and the planet's natural resources.
About Taronga Ventures, the RealTech Ventures Fund and RealTechX
Taronga Ventures, through its RealTech Ventures Fund, is a technology and innovation investor focused on innovation for the built environment. The Fund is an institutional venture fund that invests into globally scalable entities that will enhance or challenge the way real estate is designed, procured, financed, developed and managed across all sectors. The Fund is focused on developing a diverse portfolio covering sustainability, design, materials and software and provides capital, mentorship and global networks for those companies in which it invests, as well as first mover advantage for the corporates that participate in the Fund. Taronga Ventures has extensive experience across global markets and asset classes and is supported by strategic and institutional partners across Asia, the Middle East and Europe. RealTechX is Asia's first government supported, industry-focused independent scale-up program for companies impacting real estate and the wider built world.
For media enquiries relating to Allume Energy:
Alex Marks
COO, Allume
M: +61 413 766 792
E: alex@allumeenergy.com
For media enquiries relating to The Schmidt Family Foundation:
Toni Johnson
Director of Communications, The 11th Hour Project/The Schmidt Family Foundation
M: +1 718 569 2629
E: toni@11thhourproject.org
For media enquiries relating to Taronga Ventures:
Avi Naidu
Managing Partner, Taronga Ventures
M: +61 402 444 170
E: avi.naidu@tarongagroup.com
Allume Energy was founded in 2015 out of one realisation and one idea. The realisation was that the price of rooftop solar was dropping year-on-year, and would inevitably be attractive to all electricity consumers. The idea was that it would be possible to setup an "electricity retailer on your roof", i.e. rooftop solar for no-upfront cost, to compete with the grid.
The company has evolved a lot since those initial concepts. We narrowed our focus to apartment residents and multitenant buildings. And we developed a world-first technology, the SolShare, that can address this market, because we realised there was no existing way of serving these customers.
Now we have come full circle. Allume has been featured in an article by Duncan Murray in The Fifth Estate on our new partnership with Sunshine Coast-based energy retailer LPE where we are providing rooftop solar at no upfront cost to apartment residents. This innovative model means that apartment residents can opt-in to LPE's retail electricity service and have solar power included on the same bill. This drives down electricity costs for apartment residents, and improves the environmental credentials of the apartment building.
Damien Glanville, CEO of LPE, is quoted in The Fifth Estate on the challenges of rooftop solar for apartments:
"Putting on a single solar system for every apartment, which we have done, is too difficult and it's too messy. You've got too much equipment that typically you don't have the space for."
The Allume SolShare is the solution to this problem. By sharing one rooftop solar installation for multiple customeres in the same building, it removes the need for each apartment to have its own PV inverter. It also ensures that there is maximised consumption of solar onsite. Furthermore, as the SolShare can turn solar on and off to specific apartments, its pervents the stranding of assets due to churn if a customer moves out of the building.
For apartment residents, it's a straightforward way to contribute to a greener future, and save money on their electricity bills at the same time.
If you would like to learn more about the Allume's SolShare technology, contact us.
Last week Prime Minister Scott Morrison and Member for Chisholm Gladys Liu visited the SolShare manufacturing line at Allume Energy's manufacturing partner, Planet Innovation.
The PM met Planet Innovation's technicians on the line and learned how the SolShare technology works and how it is opening-up new markets for rooftop solar. The PM discussed with the manufacturing team the complex steps involved in the SolShare's assembly and the types of skilled work involved in building smart energy products.
Allume Energy is proud that the SolShare is Australian Made and creating manufacturing jobs in Australia. As the SolShare is a world-first product that is opening up untapped markets for rooftop solar (apartments and multitenant social housing), we are also creating jobs in electrical trades and engineering.
The SolShare is one of many home-grown smart energy technologies that can help drive Australia's economic recovery from the COVID-19 pandemic. There is growing recognition both globally and in Australia that smart energy technologies are driving an unstoppable transition of our energy system, and that this will create new industries and drive job creation for decades to come.
If you would like to learn more about the SolShare, contact us.
Thanks for your interest, PM!
An apartment building in Turner is the first to go solar with a new Australian-made technology.  The 20 residences in the Focus Apartments on Gould Street now share one rooftop solar installation thanks to SolShare technology invented by Melbourne-based Allume Energy and installed by ACT solar installer SolarHub. Residents will enjoy lower electricity bills and help decarbonise the energy grid.
"We're thrilled to be the first in Canberra to install an Australian-made solar sharing system that benefits owners and tenants alike. It's a win-win!" said resident and OC Executive Committee member, Deborah Purss.
Allume Energy's SolShare is a patented technology that allows one set of rooftop solar panels to be shared by multiple residents in the same building. The SolShare constantly monitors customers' energy demand and sends solar power to the apartments when they need it the most. This maximises the use of solar power in the building and reduces electricity bills by as much as possible
"The SolShare was invented with Canberra in mind. Lots of mid-rise apartment buildings with plenty of sunshine throughout the year. We look forward to bringing our World-first solution to established and new-build apartment buildings throughout the nation's capital" said Cameron Knox, CEO of Allume Energy.
Over 50,000 Canberrans live in apartments, with new apartment complexes being constructed around the light rail corridor and town centres.
"The SolShare means we can bring rooftop solar to customers that previously couldn't access it, including apartment buildings and shopping centres. This Aussie invention is a game-changer for the industry" said CEO of SolarHub Benn Masters.
Canberra apartment residents are encouraged to contact SolarHub to learn how they can go solar at www.solarhub.net.au or contact Allume Energy directly.
Allume Energy is pleased to announce that their SolShare technology is the first Power Division Control System (PDCS) to become UL certified. The SolShare is the world's first behind the meter solar sharing technology for multi-family homes and apartments, allowing multiple consumers to share the benefits of a single rooftop solar array. UL certification allows the SolShare to be sold in the US, unlocking a significant new market for Allume. This technology was initially developed in Australia for three-phase grids, but now includes a split-phase model to meet the requirements of the US market.

"Achieving UL 1741 certification for the SolShare is a huge milestone. It is very satisfying to have a global leader in product safety put their stamp of approval on our product," said Allume Energy's Chief Technology Officer Kristy Battista "This provides the green light for deployments in the US market, and will also assist in our broader global expansion."
UL is a leading global safety science organization, and one of the most recognized marks representing safety and trust. The SolShare has specifically earned certification to UL 1741, the Standard for Inverters, Converters, Controllers and Interconnection System Equipment for Use With Distributed Energy Resources.
"At UL, we believe in safety through science, and as experts in this field, we work with manufacturers to build trust in the safety, security and sustainability of products. We congratulate Allume Energy on the certification of the SolShare and applaud their priority on product safety", said Francisco Martinez, business development director of UL's Energy Systems and eMobility division.
UL certification involved the SolShare being subjected to a variety of testing, including high temperatures, removal of ventilation, abnormal overloads, short circuiting inputs and outputs, inducing failures in specific electronic components, dielectric strength, ground impedance, static load and environmental ingress. All of which it successfully passed.
"To confirm that the SolShare continues to operate, or shuts down in a controlled manner when exposed to operating extremes that are rarely experienced in the real world provides further validation of Allume's thorough design and internal testing approach," said Ms. Battista.
Allume Energy has already made significant progress with US-based implementation partners, and the UL Mark is a major milestone in unlocking the market potential for shared solar in multi-family buildings in the United States. There are 22.2 million occupied multifamily units in the United States, of which approximately 75% have the roof space for solar. This represents a US$75 billion market opportunity.
The future is bright for Allume Energy!
About Allume Energy
Allume Energy's vision is a world where everyone has access to rooftop solar. To make this happen, Allume Energy developed a world-first technology – the SolShare – which allows one rooftop solar installation to be shared by residents in a multifamily home. This helps families reduce their electricity bills and carbon footprint.
In 2020 Allume Energy won the Innovation Award from the Clean Energy Council, the peak cleantech industry association in Australia. Allume Energy is a portfolio company of Elemental Excelerator and a finalist in Free Electrons 2020.
Allume Energy was founded in 2015 and is headquartered in Melbourne, Australia.
Media: Alex Marks, +61 413 766 792 alex@allumeenergy.com.au
Today the Clean Energy Council (CEC) announced that Allume Energy is one of only three finalists for the CEC's Innovation Award!
The Innovation Award is one of the most prestigious cleantech award in Australia, awarded by the peak body that spans all renewable energy sectors. We are incredibly grateful that a panel of industry leaders has selected our SolShare technology as one of the finalists from amongst hundreds of submissions.
Our submission focussed on how the Australian-made SolShare opens up new markets for rooftop solar, how it enables solar access for those that have previously missed out, and how it increases on-site consumption of solar using optimisation.
The Allume Energy SolShare – shortlisted for the CEC Innovation Award
We showed the capability of the SolShare by showcasing the installation of the SolShare on Housing Choices Australia's community housing apartments in Altona North, Victoria.
We think this case study is a superb example of how rooftop solar can be used as a targeted way can supporting low-income residents in community housing get through the current economic slump, and then for the next 20 years of the system's life.
The benefits experienced by the 44 households living in the community housing complex in the first six months since the installation of the SolShare include:
39% reduction in electricity consumed from the grid.
Electricity bills reduced by $6,929, or over $155 per household (when modelled against the Victorian Default Offer).
Avoided emissions of 40 tons of carbon dioxide (equivalent to driving a late-model sedan 150,000km).
Increased self-consumption by 21% when compared to individual installations of 1.5kW per apartment.
The other shortlisted finalists for the CEC's Innovation Award are 5B for their technology that allows rapid deployment of solar farms, and Western Power for the deployment of stand-alone power systems at the fringe of their grid. You can find out more on the Clean Energy Council's website.
The selection panel will be announcing the winner on 25th August – so stay tuned!
As Australia works through the unprecedented health and economic crises due to the COVID-19 pandemic the public dialogue has progressed to how to assist with the economic recovery.
There has been a lot of discussion as to the framings of such a recovery. These include that it must draw on the Aussie concept of the 'fair go' and help address some of the persistent inequalities that predate the crises.
One of the widening inequalities in the Australian community is access to distributed energy.
While residential rooftop solar has been a massive success story in Australia, some groups in the community have been left out. Renters, apartments residents and social housing tenants have missed out.
This is particularly unfortunate considering it is these groups that have been most likely to endure energy poverty, i.e. a lack of access to modern energy services.
In Australia one of the major drivers of energy poverty is the extremely high cost of electricity and gas, such that families have to make despairing decisions over whether to buy food, pay the rent, or pay the power bill.
Rooftop solar is one way of addressing energy poverty: it can provide free electricity from the sun, reduce bills further through Feed-in Tariffs, and give families confidence to switch on the air conditioner on sweltering hot days when previously they would have declined to do so for fear of the impact on their electricity bill.
It is for these reasons that Allume Energy has been advocating for rooftop solar for social housing to be included as a priority for government funding as part of the economic recovery to COVID-19.
The benefits of a government-funded rollout of rooftop solar for social housing included:
The creation of over 5,000 electrical trades jobs in solar installation teams.
'Means tested' targeting of the benefits through reduced electricity bills for social housing residents.
A reduction in greenhouse gas emissions of over 2 million tonnes of CO2.
Allume Energy's COO, Alex Marks, made a presentation on the topic to the Smart Energy Council's Stimulus Summit on Wednesday 6 May. To learn more about the proposal, watch the video from the summit here. Read Reneweconomy's coverage of the summit here.
Australian energy technology start-up Allume Energy has been named to Cleantech Group's New 50 to Watch List.
The 50 to Watch is an annual list of the most promising early-stage private companies delivering high-impact solutions. The innovators on the list are creating new technologies and business models that could change every aspect of how we live; from what we eat to how we consume, from how we build our homes to how we travel
Allume Energy CEO Cameron Knox said:
"Allume Energy is a company striving to ensure everyone can access rooftop solar to reduce both their power bills and greenhouse gas emissions. Our SolShare solar distribution technology opens up rooftop solar to apartment residents and small businesses in office buildings and retail centres. We're thrilled that product has been recognised as a game-changer for the solar industry,"
Director of Cleantech Group Jules Besnainou said:
"50 to watch companies give their all to achieve profitable impact. They tackle pressing global challenges with creative pragmatism and dedication. Together, they form a roadmap to a more sustainable future."
To arrive at the companies on the list, Cleantech Group put together a diverse panel of more than 20 early-stage innovation experts from five continents. The Expert Panel nominated the companies they were most impressed with, focusing on high-impact solutions. Next, those nominations were combined with Cleantech Group nominations and added to research on early-stage public awards. The resulting 500 nominations were put through qualitative and impact filters. All nominations were weighted according to their relevance, keeping a sectoral and geographical balance. The Expert Panel then reviewed and scored a shortlist of 140 companies to arrive at the final 50.
The complete list of 50 companies was revealed on 24 September 2019.