SHARE
Will Anstee |
07 Jun 2022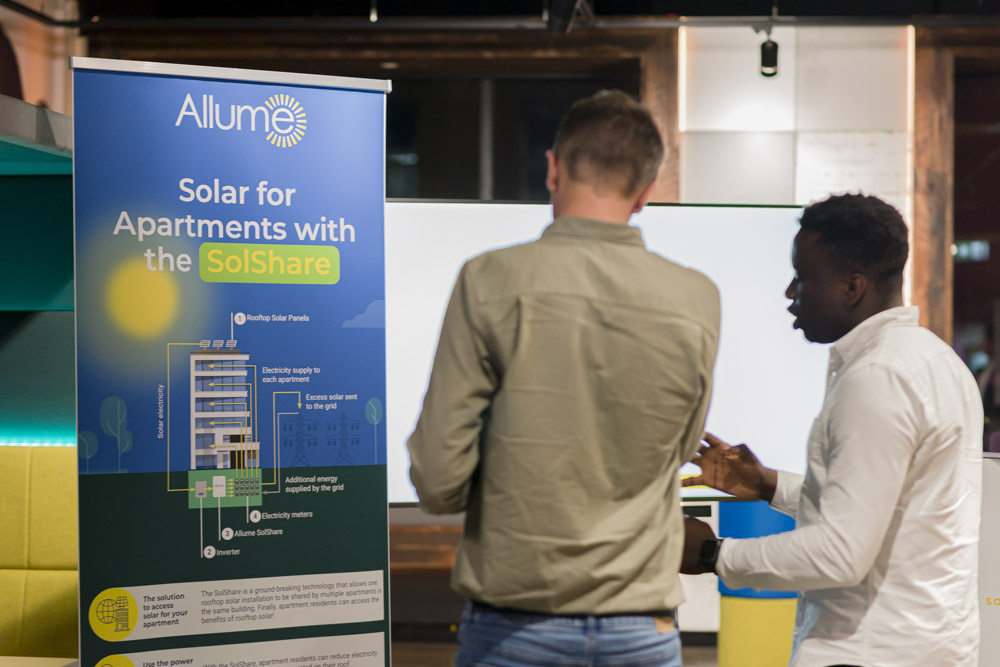 Allume Energy was privileged to be invited to the recent RealtechX ESG Impact Showcase in Melbourne. We had representatives from our Commercial, Tech and Service teams in attendance, along with a real life Solshare!
Increasing the focus on sustainability for commercial real estate
The event focused on 'innovations for more sustainable resources' in industry. ISPT's Daryl Browning opened the night by sharing his experiences and challenges when it came to pushing for more sustainability focused real estate assets, and also how he fell into the realm of sustainability as a whole.
The ensuing round table discussion provided inspiration for change in the sector, with Vicinity Centres' Nick Irvine and ISPT's Renee Nutbean and Steven Peters discussing and comparing ESG strategies from their respective organisations, with plenty of realised data to back up their implemented strategies.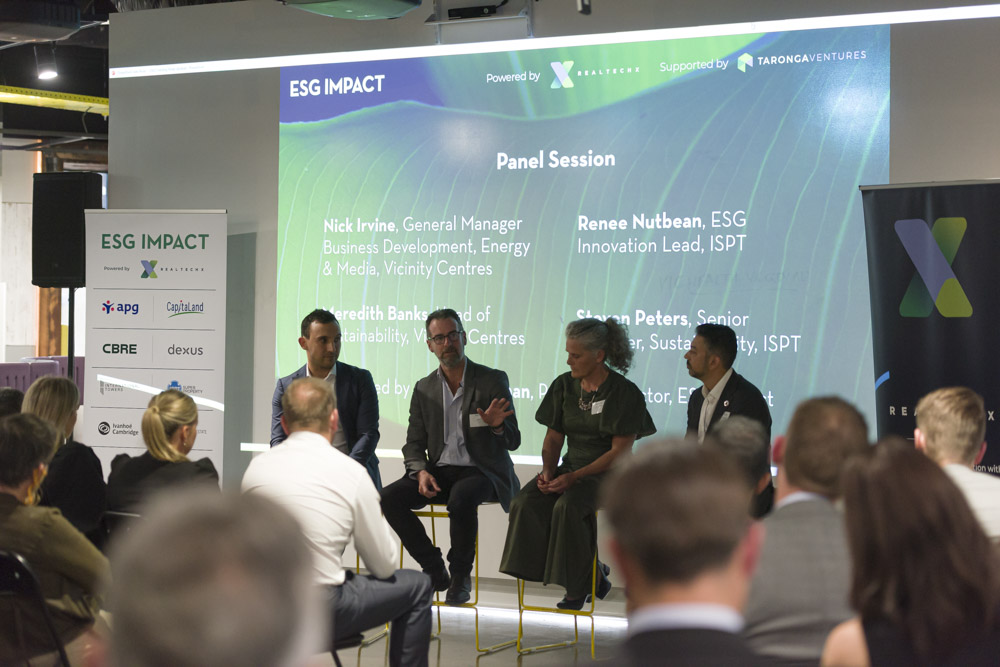 The night was rounded out by enjoying the niceties of Foy's Arcade and networking with highly skilled entrepreneurs and ESG advocates. There were plenty of organisations on show, with a number of sustainability technologies presented that will no doubt be seeing a lot more of in the coming years.