Category:
Blog
A huge milestone has been reached towards achieving net-zero flats in the UK. The SolShare's ability to connect solar PV panels directly to flats is the keystone technology in the initiative.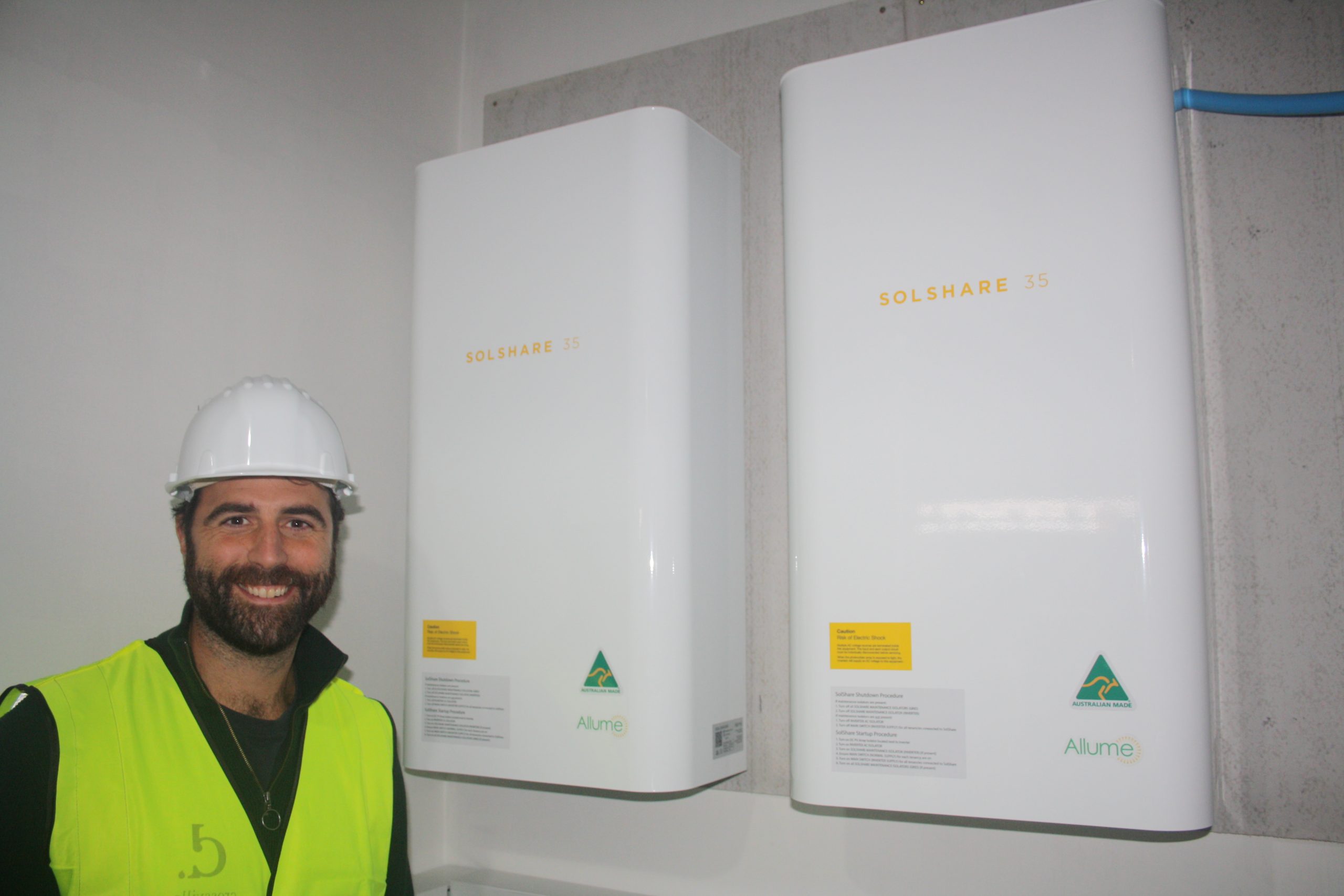 In a world first, Allume's SolShare has been combined with other world-leading, energy-saving technologies to create a near net-zero apartment building in London. Allume's SolShare, alongside technologies created by MyEnergi, Sunamp, & NexGen have been combined to create a solar energy solution that more than doubles the energy bill savings and carbon reduction for every household within the apartment building, if compared to a standard solar system.
Project Overview
The solution achieves this by ensuring that close to 100% of the solar energy generated by the solar panels is used by the flats. Maximising the solar that's consumed by the flats is vital because the more solar consumed on-site, the more money the residents will save on their energy bills.
As a comparison, a traditional solar system on a standalone home averages just 40% consumption. Increasing this to nearly 100%, by enabling the solar energy to be stored for times when the sun isn't shining, enables every resident to enjoy huge energy bill savings, no matter the time of day they choose to use energy.
Project Consortium
The development, called Whetstone Green Apartments in north London, was brought together by SHA Environmental for MKM Developments and consists of an Allume SolShare solar PV system that connects rooftop solar panels to all 20 flats. Within each flat is a MyEnergi PV diverter, Sunamp Heat Battery and NexGen infrared heating system.
Kelly Lemon, MKM Director said "As a developer, we are proud to be bringing such a progressive scheme to the market. We have proactively worked with the various elements to bring the best technology to the scheme and we're thrilled with the results."
Technical Details
Whenever solar energy is being generated, the SolShare will direct it to the flats to cover their instantaneous energy demands from appliances, devices, lights etc. By doing this, each flat minimises its grid energy usage and maximises its energy bill savings. This optimised delivery is a standard feature of a SolShare solar PV system and already increases the solar consumption from 40% to 50-70%.
However, this project takes it one step further by using a PV diverter to direct any unused solar energy into a Sunamp heat battery charging it for use. The residents can then use this stored energy, in the form of hot water, at a time that suits them. This reduces the residents' requirement for grid energy, keeping their energy bills even lower.
Industry Excitement Over Solar for Flats
The solution has already gained industry acclamation, with the consortium invited to present the solution at the UK's largest renewable energy exhibition, Solar & Storage Live. If you are interested in attending the 'Solar & Storage for Flats' talk, click here.
Learn More
If you would like to learn more about this project or the companies and technologies that make up the solution, please contact the team at Allume.
Last week, we at Allume were at the edge of our seats as we watched the U.S. House of Representatives vote yes on the Inflation Reduction Act (IRA). Signed into law by President Biden, the IRA includes a historic $370B investment in climate solutions and environmental justice with the goal of reducing US carbon pollution by 40% in 2030.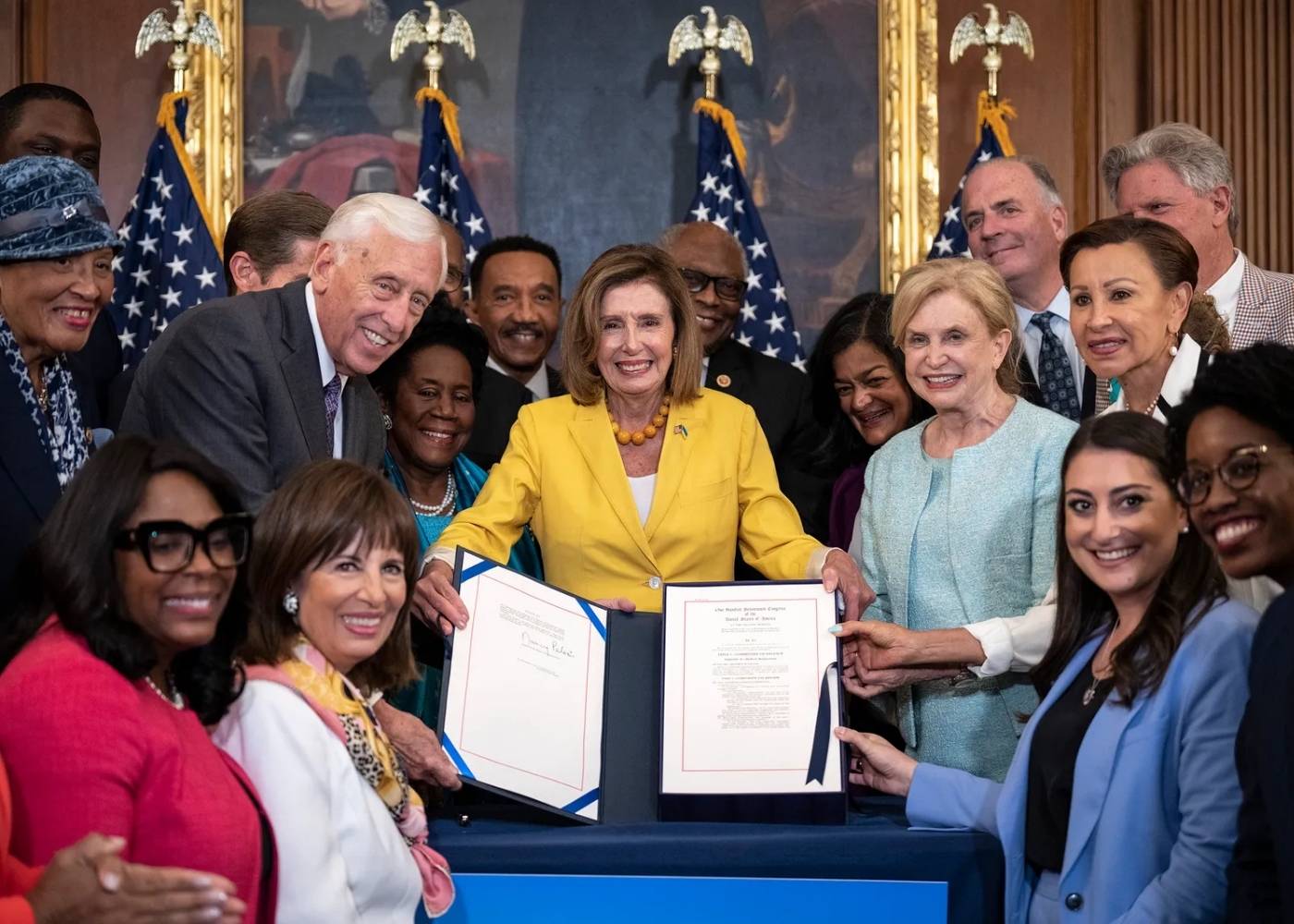 Congressmen applaud after Speaker of the House Nancy Pelosi (D-CA) signed the Inflation Reduction Act during a bill enrolment ceremony after the House passed the legislation. The legislation provides the largest federal investment in to the climate in US history
How Allume Energy can help provide solar for LMI households and apartment renters
With our vision for a world in which everyone can access clean and affordable energy from the sun, we see a tremendous opportunity to extend the financial and environmental benefits of solar to more Americans than ever before.
It is important to note that, historically, federal tax incentives for residential solar largely benefited more affluent homeowners, furthering disparities in access to affordable solar for low to moderate income (LMI) households and apartment renters. With a population that is 43% LMI and apartment units in the hundreds of millions, access to affordable solar remains difficult, especially for communities that have been disproportionately burdened by climate change.
In fact, Allume created the SolShare to bridge the gap to accessible and affordable solar. The SolShare is our award-winning hardware solution that enables residents in apartments (better known in the industry as multifamily homes) to directly access and consume clean energy from rooftop solar panels. By dynamically distributing solar energy throughout a multifamily home, our technology helps lower energy bills for renters and landlords all while reducing a building's reliance on fossil fuels. We call it our win-win-win.
The IRA will help make solar power more accessible
We are excited about the many ways in which the IRA can expand access to rooftop solar for LMIs and apartment renters. Here are parts of this landmark legislation that we see as game-changers for accessible solar:
1. Improvements

to the Investment Tax Credit:
The Investment Tax Credit (ITC) has been increased from 26% to 30%, and may now be transferred or sold to other taxpayers. Previously, a tax investor buying a credit was required to have an ownership interest in the facility receiving the credit. Now, these credits can be sold directly to anyone with tax liabilities. This means that non-profits with negligible tax profiles that install solar can on-sell the tax credits as a source of revenue
The 30% applies to both business and residential projects, including projects installed in 2022, and will last until the end of 2032, creating long-term investment stability for the industry
Batteries connected to solar power will also qualify for the ITC, even if they are not entirely charged by the solar
2. Additional Credits for Projects that Meet Key Criteria
Along with the 30% ITC base, power producers can add on:

10% by using a certain percentage of US manufactured products
10% for facilities with retired coal infrastructure, or that had high employment levels by the coal, oil or natural gas industry
20% for solar projects in low-income communities

Adding the 30% tax credit base, 10% for domestic production, 10% for catering to former fossil fuel communities, and 10% for selling solar to low income families – a tax credit could add up to whopping 60%
3. Rebates for Energy Saving Technologies
The IRA provides $4.3 billion to State Energy Offices to establish rebates for a variety of home energy upgrades under the Home Owner Managing Energy Savings (HOMES) rebate program
While subject to state implementation, rebates for multifamily apartments included $4,000 per dwelling unit and a maximum of $400,000 per multifamily building for retrofit projects that increase energy savings more than 35%
4. Grants and Financing for Energy Justice Initiatives
$7 billion for renewable energy deployment – including rooftop and community solar – on low-income and disadvantaged communities. This will greatly help span the gap between high and low-income communities' solar rollouts
$8 billion for investments in reducing greenhouse gas emissions and promoting environmental justice, exclusively allocated to low-income and disadvantaged communities
If you are a renter, building owner, or solar installer, please get in touch. We look forward to seeing how the team at Allume Energy can help you make the most of rooftop solar for your apartments or multifamily homes.
More than 20 municipal governments in Victoria have taken a significant step forward in shaping the way new apartment property developments could be better for both residents and the environment. This is a huge step in the right direction, and thankfully the team at Allume Energy are in a great position to support developers in meeting these proposed changes with our rooftop solar solution for new apartment developments.
How property developers shape our city
Few people have as much influence in shaping cities as property developers. They take an old building or a parcel of land, and then build homes, retail spaces and offices. These new buildings will be around for many decades to come and leave a lasting impact on the neighbourhood. Whether that impact is a net positive or detrimental to the community depends on a lot of factors. One way that government can ensure that the new apartment developments improve amenity and are comfortable and liveable for their residents that live in them, is through regulations in planning schemes.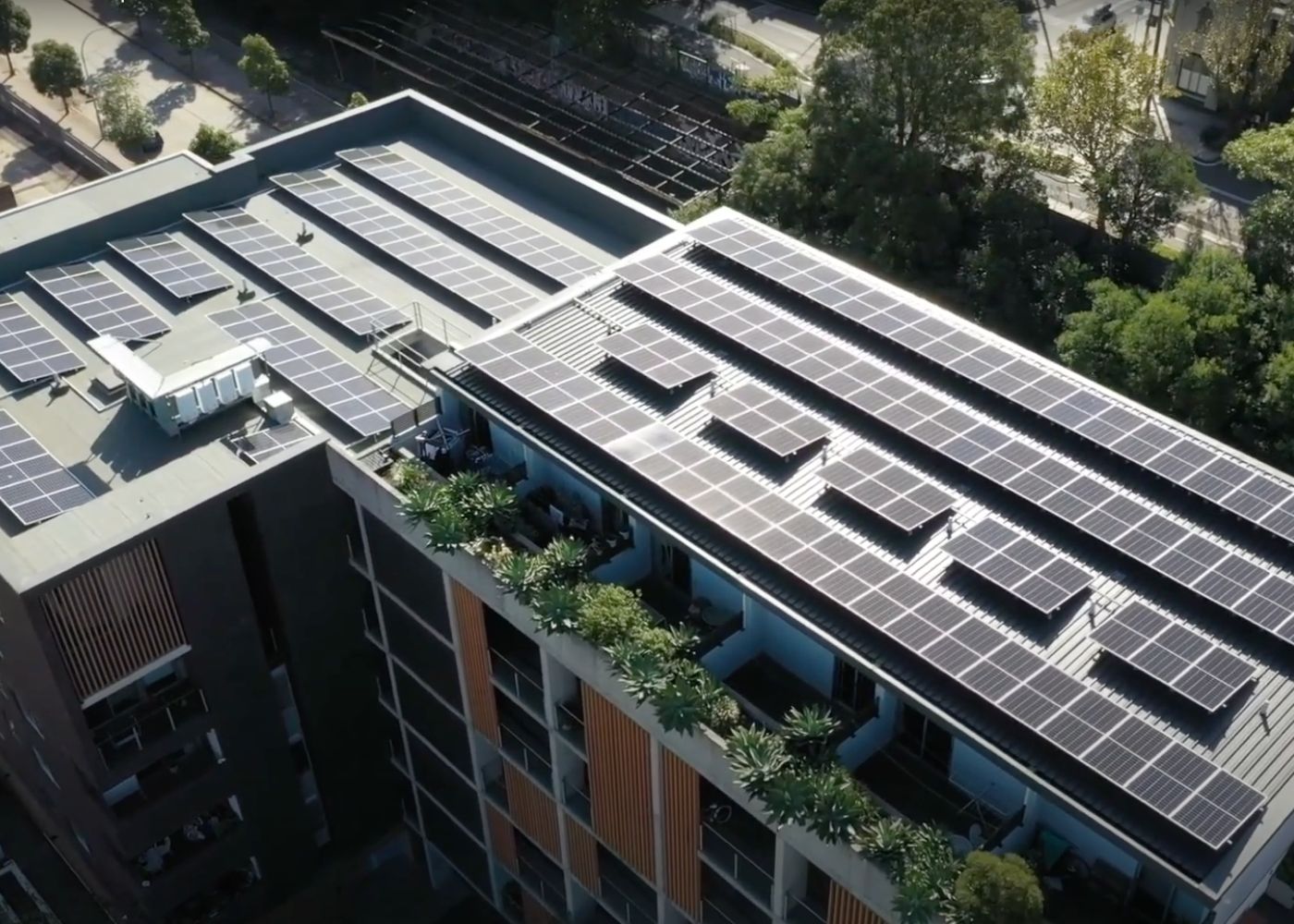 Collaboration across municipalities to support zero carbon developments
In Victoria, Australia, 24 municipal governments have joined to support a "Zero Carbon Developments Joint Planning Scheme Amendment" (JPSA). The effort has been coordinated by the Council Alliance for a Sustainable Built Environment, which has been toiling on this for years, and ensuring the amendments received endorsement from all of the councils.
Under the proposed changes, new apartment buildings and commercial and industrial developments would need to:
>  Produce net zero carbon emissions, to reduce climate impact.
>  Make buildings more energy efficient, to keep electricity running costs low.
>  Better manage water quality, use and collection, to help clean-up our waterways.
>  Protect and enhance greening and biodiversity to support pollinators (bees) and keep buildings cool.
>  Be more resilient to changing climate impacts.
This is great news, and a step in the right direction for ensuring that apartment buildings in Melbourne and Victoria's regional cities are easier and cheaper to cool in summer, heat in winter, and are more comfortable for their residents while treading lightly on the environment.
Setting a minimum requirement for rooftop solar
When it comes to renewable energy, the JPSA is strong on ambition. It proposes that new apartment developments have rooftop solar installed with a minimum of:
>  1 kilowatt of solar panel capacity per dwelling; or,
>  25 watts of solar panel capacity per square metre of the building's footprint.
Allume Energy recommends 1kW of solar capacity per dwelling as a minimum amount that will make a significant difference to electricity bills. The JPSA is therefore in line with our customer guidance. For example, if 10 apartments share at least 10kW of rooftop solar through our SolShare hardware, their electricity bills will reduce by around a third. If they share 20kW, the savings will be between 40 and 50%.
Why is this impact so high, compared to detached home solar installations that are typically 5kW in size? The SolShare constantly monitors electricity consumption by the apartments and sends any generated electricity to the customers that are using power at that point in time, so the solar power supply to an individual apartment is not capped at 1kW.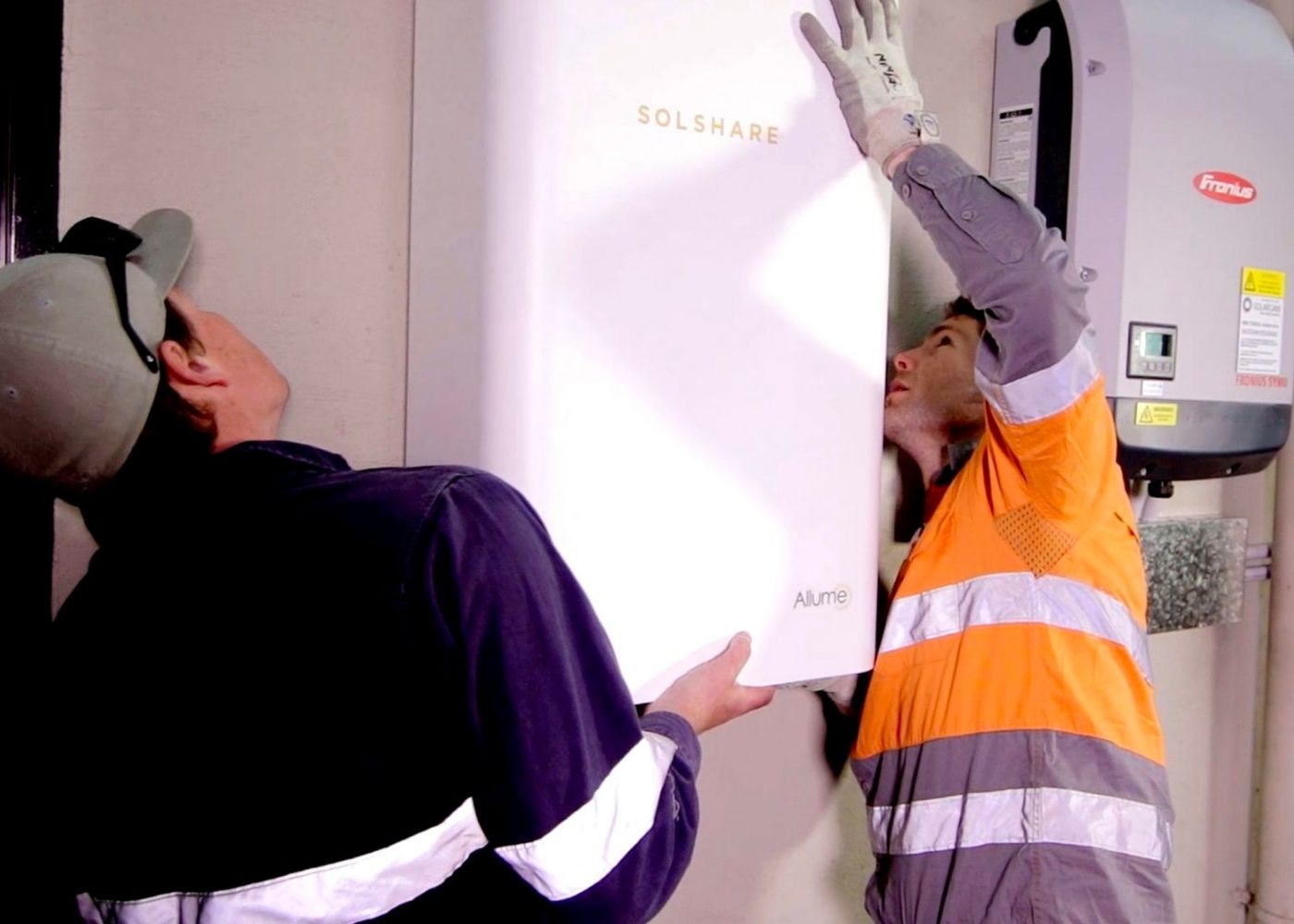 What next for the JPSA?
The 24 municipal governments submitted their proposal to the the Victorian Minister for Planning, the Hon. Lizzie Blandthorn MP, on 21 July. The Minister will need to approve a public exhibition of the proposed changes. If approved, there will be a consultation process that will take at least 6 months. Members of the public will have the opportunity to have their say on the changes. The amendments will then be finalised and put to the Minister for Planning for approval.
If the changes go through, nearly all new apartment buildings will need to meet these standards. If that is something you want to see, make your voice heard if and when the amendments go to public consultation.
Are you interested in incorporating rooftop solar for your next apartment development?
If you are looking to develop an apartment building, a good resource on achieving zero carbon developments is provided by the City of Moreland and be sure to contact us to learn how we can help connect the apartment to shared solar.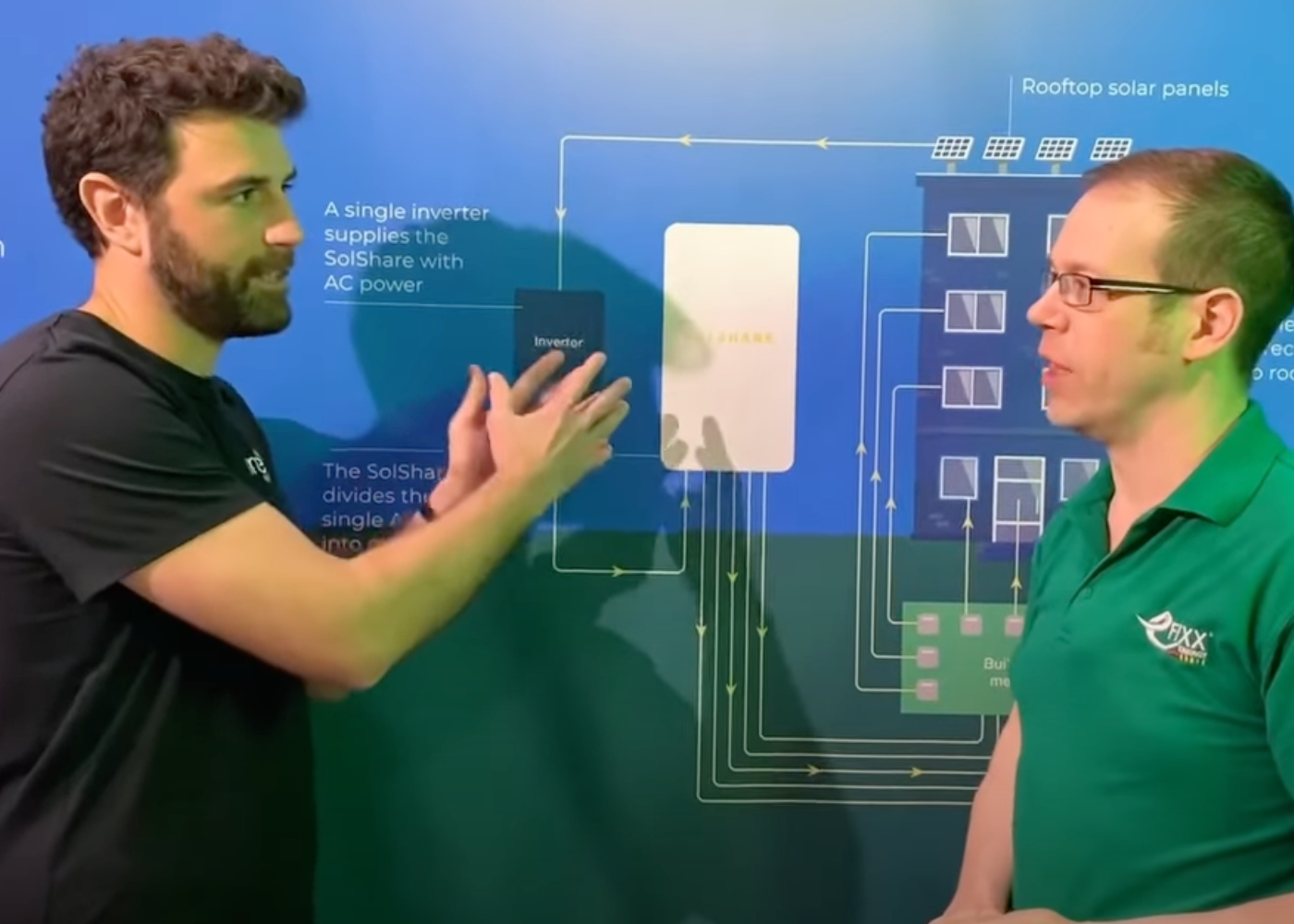 At the recent Future Build Expo in London, eFIXX Energy interviewed Allume's General Manager of Europe, Jack Taylor to learn everything there is to know about the SolShare. The 5-minute, quick-fire interview, began with eFIXX Energy's Joe Robinson asking Jack the simple question "What happens when you've got a block of flats and you want to share out that solar PV power between those flats?".
How Is The SolShare Different?
Jack and Joe talk through the SolShare's ability to solve this global problem. They even go into detail about how the SolShare monitors the energy demand of every flat connected to it and sends the solar energy to the flats that need it at any point in time. This optimisation significantly increases the onsite solar consumption within the apartment building. This directly equates to increased savings for the residents living in the flats.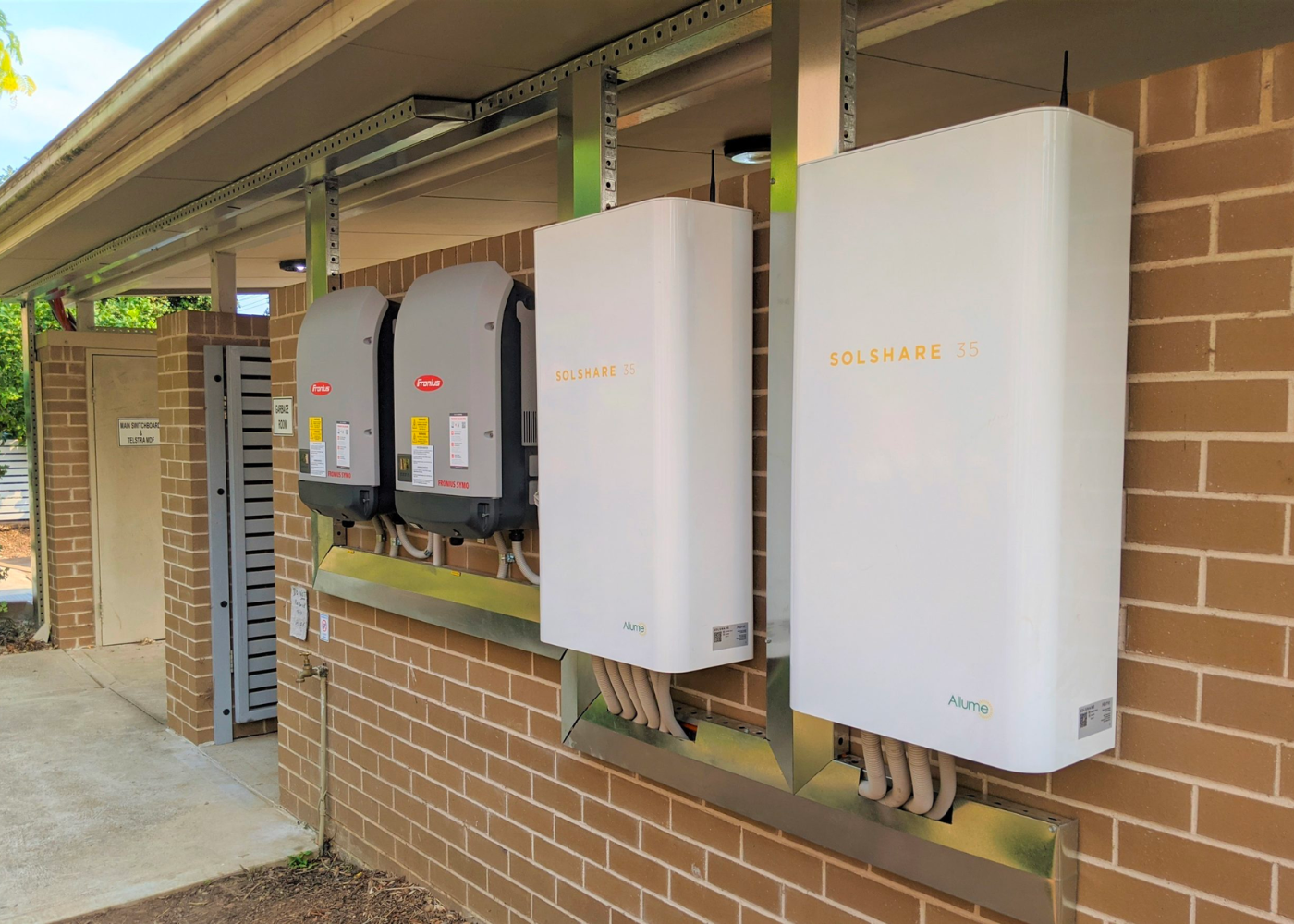 What Are They Saying About The SolShare
As the world's only solution to behind-the-meter sharing of solar PV, the eFIXX gang were excited to learn more about the SolShare and share the solution with their 250,000+ subscribers.
Joe Robinson said that "I think this is a really, really good product"
And eFIXX is "going to watch SolShare's UK journey very carefully and with great interest"
Watch the 5-minute interview here: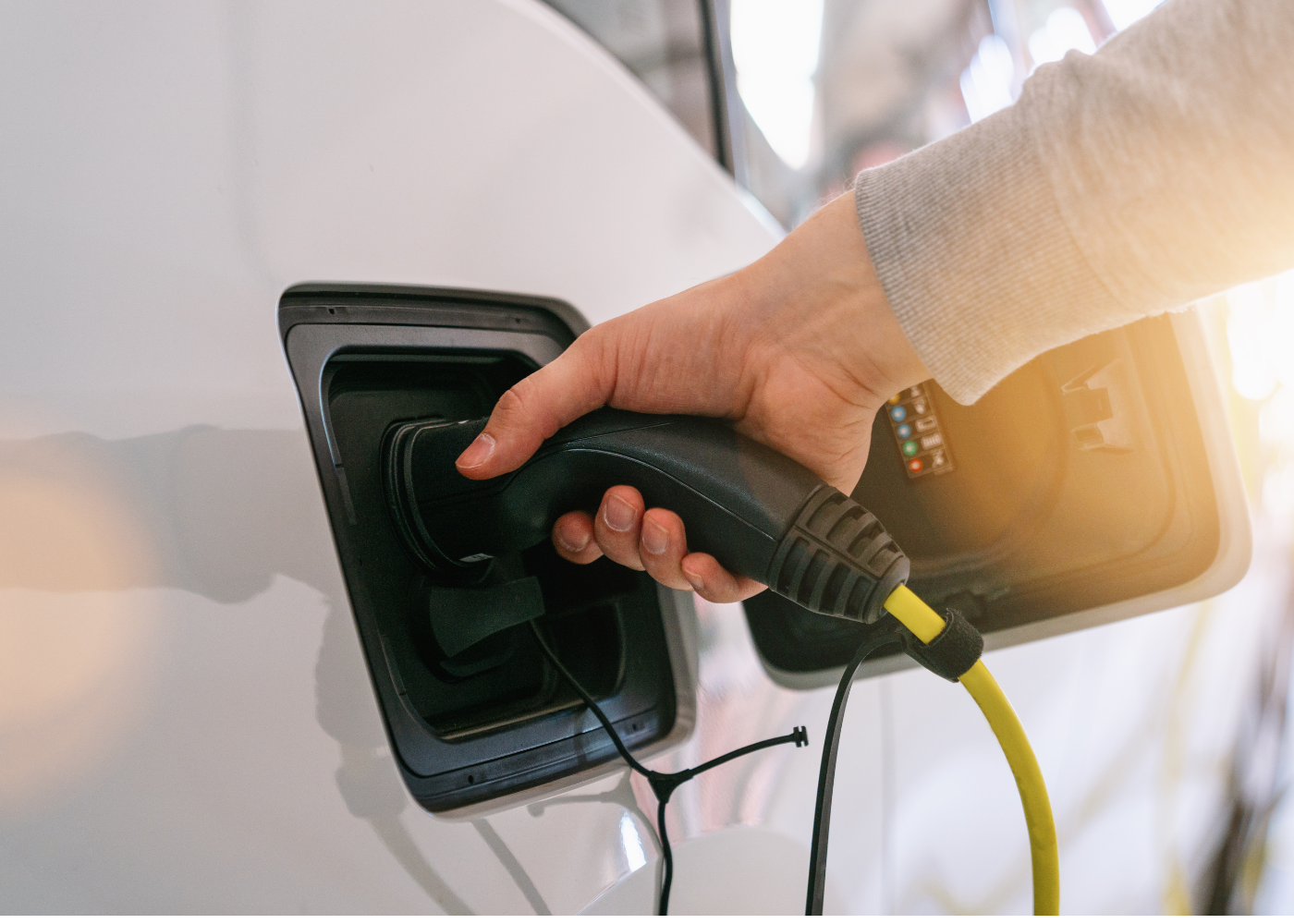 With more and more people around the world driving Electric vehicles (EVs) and plug-in hybrid vehicles, governments, councils and building owners are having to find ways to implement EV chargers to accommodate them. In this drive to be more sustainable, it raises questions such as whether it's possible to have a solar EV charger? And if it is, can you have solar power if you live in an apartment or flat? And of course, whether there are other benefits apart from the environmental impact?
These kinds of questions were recently touched on by The Guardian in their recent article on the hurdles apartment dwellers face when it comes to installing EV chargers, where our very own 'SolShare' was featured as a potential solution.
What Is a Solar EV Charger?
For many, the reason they decide to opt for an EV is that it's better for the environment. No expensive petrol, no fumes in our neighbourhoods, fewer greenhouse gas emissions – it's a win-win. Charging an EV with solar power makes it even more appealing.
A solar EV charger allows you to charge your vehicle with the solar panels attached to your roof and top it up with energy from the grid when necessary. Some independent chargers even have solar panels attached to them. In terms of appearance, they're pretty similar to regular EV chargers but there are a lot of benefits to them for both the environment and the vehicle owner.
How Can Residents Benefit from Installing an Apartment Solar EV Charging Station?
For many years it was very difficult, if not impossible, for apartment-dwellers to change their electricity system, install a solar EV charging station, or benefit from solar energy at all. Owners and companies believed these changes to be too expensive and unnecessary – but that's changing. The SolShare is the world's only hardware that allows multiple apartments to share a single rooftop solar system for an affordable price. Residents (and owners) get to reap the benefits this brings, including installing EV charging stations that run on solar power.
The EV charging stations can be wired in two ways:
An EV charging station is installed at the designated parking spot of the apartment resident and is wired up to the circuit of that apartment.
EV charging stations are installed in the car park and connected to the Common Light and Power circuit (sometimes called Community Power) which provides electricity to the hallways, elevators, swimming pools and other common areas and facilities.
So what happens if you have an EV but your neighbour doesn't? They're probably not going to be happy paying for their petrol while also using less solar than you because you're using up all the solar power to charge your car. Thankfully the SolShare automatically registers the amount of solar energy that each apartment receives in a month and can ensure that every unit connected to the system receives the same. So even if one neighbour charges their car, and the others are only home before and after work – everyone gets the same solar benefit.
If the EV chargers are connected to the Common Light and Power, then there are some companies providing a billing service to ensure that the Owners Corporation (also known as a Strata Community or Homeowners Association) recoups the cost of charging from the EV owner on a user pays basis.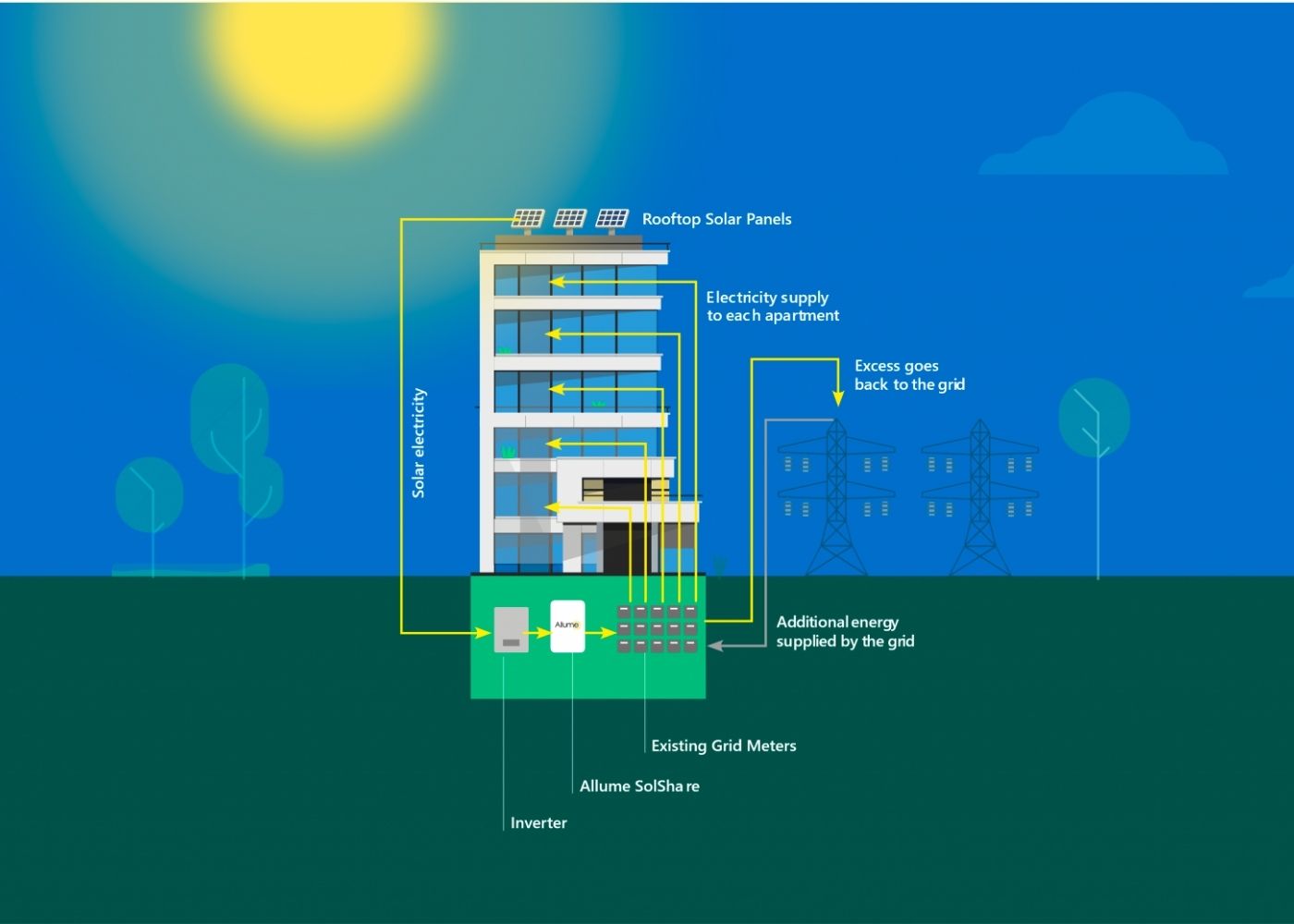 How Can Property Owners and Councils Benefit?
Whether they want to or not, property owners can't deny that the world is changing. Governments are being voted in that have a clearer and greener plan for the future and people have a wider selection of EVs to choose from. As an example Ford has announced that all vehicles sold in Europe will be electric by 2030 and General Motors has said that their factories will only produce electric vehicles by 2035. The European Union recently banned the sale of vehicles that use petrol or diesel from 2035.
So this trend is only going to keep on growing.
The more common it is for people to own EVs the more normal it will be for them to expect a solar EV charger in their home or complex. Property owners who have the intention of renting and who haven't installed a vehicle charger will be losing out on potential renters or current tenants will leave.  As well as this, with rising energy costs – tenants may start looking for complexes where they'll have access to rooftop solar to help reduce their energy bills.
For many, the worry comes when they think about how solar panels or a solar energy sharing system will change the appearance of their property. Luckily, the SolShare system is discrete and, as the Guardian describes it, 'about the size of a computer'.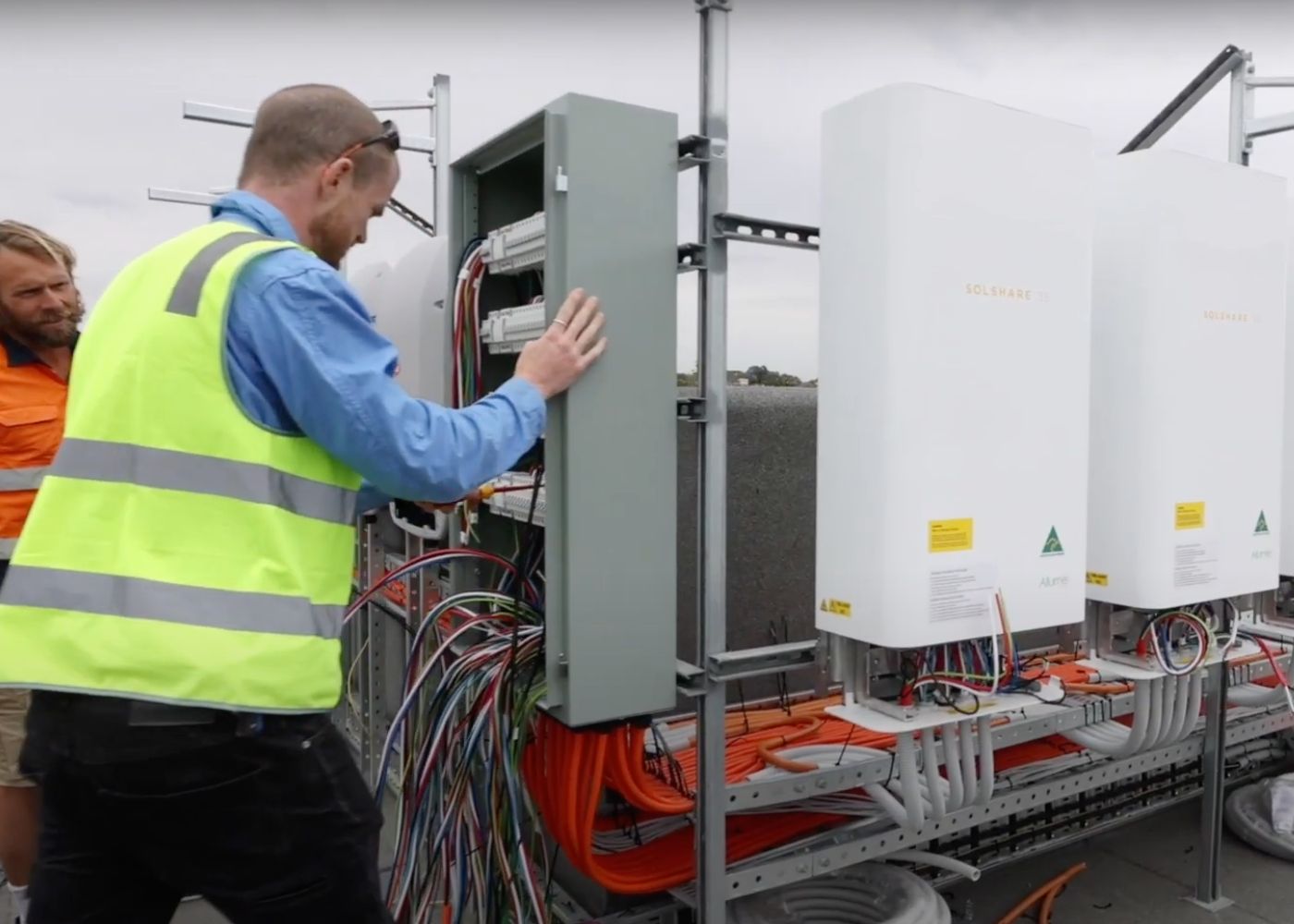 Thinking About Installing a Solar EV Charger in Your Building?
If you're an EV driver, property owner, or council and you're considering installing a solar-powered EV charging system then get in touch with us today. We'll be happy to talk you through the SolShare and how this unique system can help make installing eco-friendly EV chargers easier and the added benefits it will bring.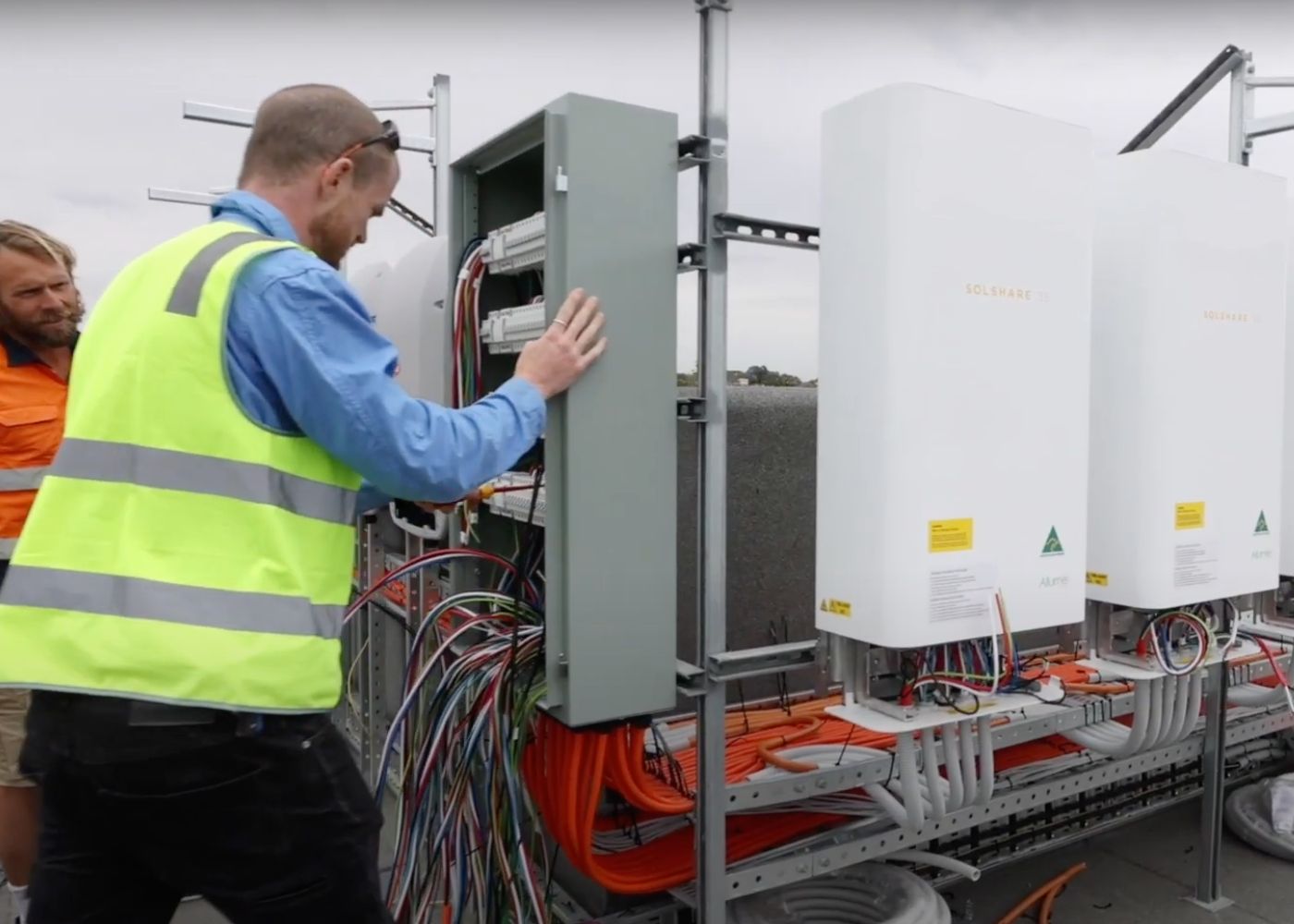 Recent changes to the Energy Performance Certificate (EPC) legislation require landlords to ensure their rental properties are up to scratch on the energy efficiency front. All properties across England, Scotland and Wales that are being built or promoted for let or sale as an entire property must have an EPC. As of 2025, all rentals will need a rating of C or higher. From 2028 this will apply to all properties. The EPC provides details on typical energy use and costs for the property, with tips on how to make it greener and more cost-efficient. Alongside the changes to legislation is the reality of energy price hikes. It makes sense that now more than ever, everyone – from homeowners to social housing providers and property developers – want the best EPC rating possible and are intrigued about solar for flats.
While there are several options on the market, solar power is definitely the biggest impact option increasing the EPC rating of flats and houses.
First, let's look at how property energy efficiency is calculated. We'll then check out why solar is one of the best return on investments for EPC increase.
How is Energy Efficiency Calculated?
Solar = Flexibility
The SolShare = Full Grade Increase
Solar for Flats = More Power for Your Pound
How Is Energy Efficiency Calculated?
The energy performance of a property is measured by using the Standard Assessment Procedure, or SAP, method. The government uses the SAP to assess how much energy a home will consume under average assumptions for resident habits and behaviour.
An EPC includes two charts and rating bands. You can see the current rating band and the potential rating if you complete the recommendations for the property. The numbers for each rating are based on the SAP, from 1-100 points. The higher the points, the better the efficiency. As you can see, the highest rating of an A is 92-100 points and the lowest grade of G is 1-20.
Solar = Flexibility
Gone are the days of rooftop solar only benefiting and being available to standalone homes and offices. For years, flats have been locked out of the picture when it comes to accessing solar solutions for energy efficiency.  A lower carbon footprint and cheaper electricity bills are now open to tenants and flat owners, thanks to The SolShare.
What is The SolShare?
The SolShare is a system that creates a private infrastructure for solar energy sharing in multi-dwelling buildings. Power is directed from a single system on the shared roof space to whichever flats are connected independently behind their meter. The SolShare is the most straightforward and cost-effective solution to rooftop solar for flats. This is because the tenants or flat owners don't need to sign up to additional billing services or solar trading platforms.
The only hardware of its kind, the SolShare is rapidly growing in popularity across the globe. There are now thousands of residents embracing lower power bills and reduced carbon emissions thanks to the SolShare.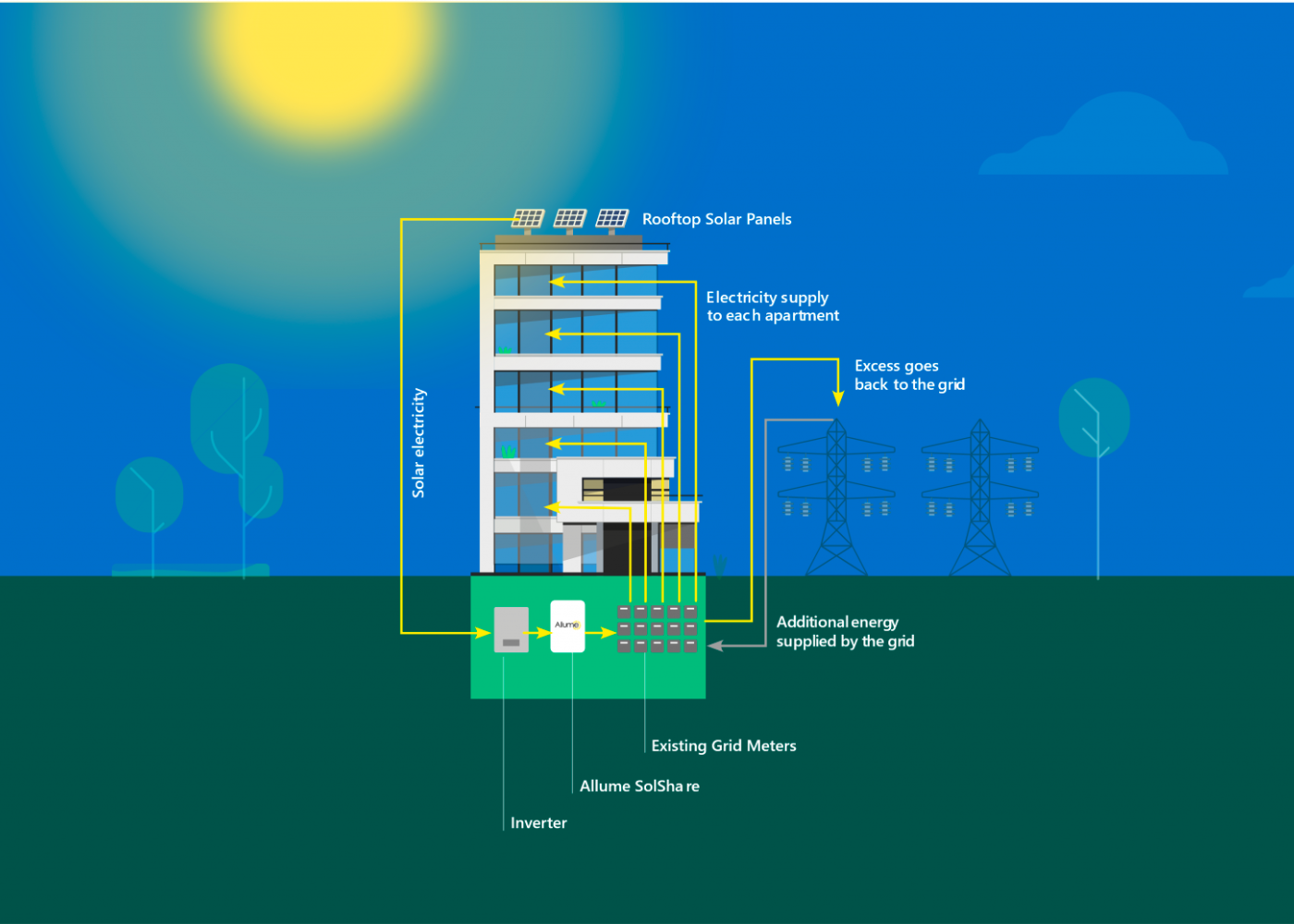 The SolShare = Full Grade Increase
A typical SolShare system can gain as many as 5-15 SAP points, which directly impacts the property EPC rating. As we saw in the tables above, each band is approximately ten points. By installing a standard SolShare system on flats, it's almost certain that the EPC rating will increase by at least one grade.
When designing the system, we can identify which flats in the building that need a higher boost to their EPC rating. We can then allocate a higher proportion of solar to those flats, so you're able to achieve the desired EPC rating for every flat in the building.
Solar for Flats = More Power for Your Pound
The entire SolShare solar solution typically costs between £2,000 – £4,000 per flat, which is relatively low compared to other EPC initiatives. All while lowering the electricity bills for the residents within the flats.
In fact, the EPC to cost benefit is so attractive, the Social Housing Decarbonisation Fund team of BEIS have stated that even though the SHDF Wave 2 is a fabric first approach, they would accept SolShare solar systems as part of the bids, as long as it is contained within the 50% contributed portion of the bid.
The Bottom Line
Now that the power of solar has been unlocked with rooftop solar for flats via the SolShare, a whole new world of energy efficiency is available. The SolShare is cost-effective, boosts EPC rankings quickly and provides benefits from day one.
At Allume, we believe everyone should have the power to reduce their electricity bill and carbon footprint. The SolShare is the only hardware for sharing rooftop solar for flats and we'd love to help you get on board. Contact us today to discuss your options.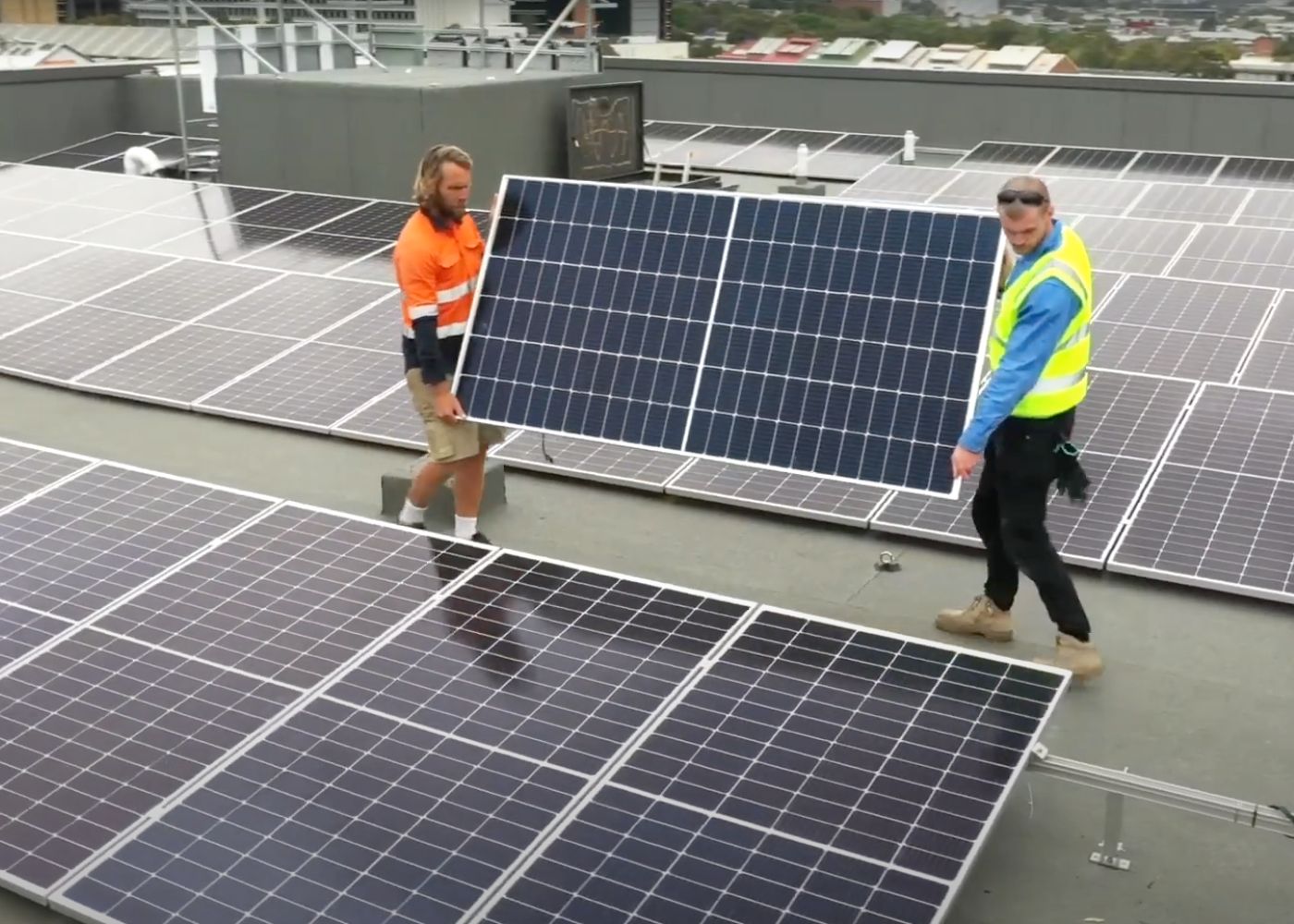 The energy crisis
There's been a lot of media coverage recently over the unprecedented turmoil in Australia's energy markets. A combination of factors has caused the steepest increase in wholesale prices for electricity and gas ever experienced, and these high prices are expected to continue well into 2023. While this will have an impact on all households across Australia, one of the hardest hit by the rising energy costs will be those in social housing.
The causes of these increases are due to our reliance on fossil fuels and an ageing grid:
The fallout of the Russian invasion of Ukraine has led to massive increases in prices for oil and gas. Considering some of Australia's electricity is generated using gas-powered turbines, this has compounded problems for Australia's electricity retailers.
The wet weather on Australia's eastern seaboard has disrupted railroads that provide coal to Australia's largest coal power station in Eraring on the NSW Central Coast. This means the power station has had to throttle down electricity output.
The cold snap that started in May means electricity demand increased as people heated their homes and offices just at the time that solar production starts to dip as the days become shorter.
Constraints in interstate connections mean that excess hydropower capacity in Tasmania and brown coal-fired capacity in Victoria can't be exported to NSW and Queensland to alleviate their shortages.
Constraints in the capacity of the poles and wires in Western Victoria and NSW mean that perfectly good solar and wind farms are sitting dormant because the grid can't handle the new generation capacity.
Bill shock and energy poverty
Authorities responsible for price regulation have already approved massive increases to Default Market Offers (the standard electricity contract for homes and small businesses) from 1 July. South Australia's prices will be going up 20%, Queensland's by 18%, and New South Wales customers will be hit with a 12% increase.
Research has shown that people on lower incomes spend a larger share of their money on energy bills than people on higher incomes. For the top 20%, energy bills only take up 1-2% of their monthly income. For the bottom 20% of income-earners, energy bills eat up 7% of their monthly budget, and that's before the energy tariffs are hiked up on 1 July.
When low-income people face massive increases in energy bills, they face stark choices: feed the kids or let them go hungry, pay the rent or fall into arrears with the landlord, or pay the power bill or get threatened with disconnection. Energy hardship payments don't automatically get increased when power prices rise. This is a situation faced by a million Australians each month, and that number is only going to get higher.
The solution: SolShare
Allume's existing customer base of over 1000 apartments with rooftop solar, including over 600 social housing dwellings, have the best defence against these steep increases: rooftop solar. Prior to the energy crisis, these residents were already saving around $300-$350 per year compared to the default offer provided by electricity retailers. Now that is set to surge to between $400 and $500 per year. That's a lot of money for someone on the pension, JobSeeker or the minimum wage.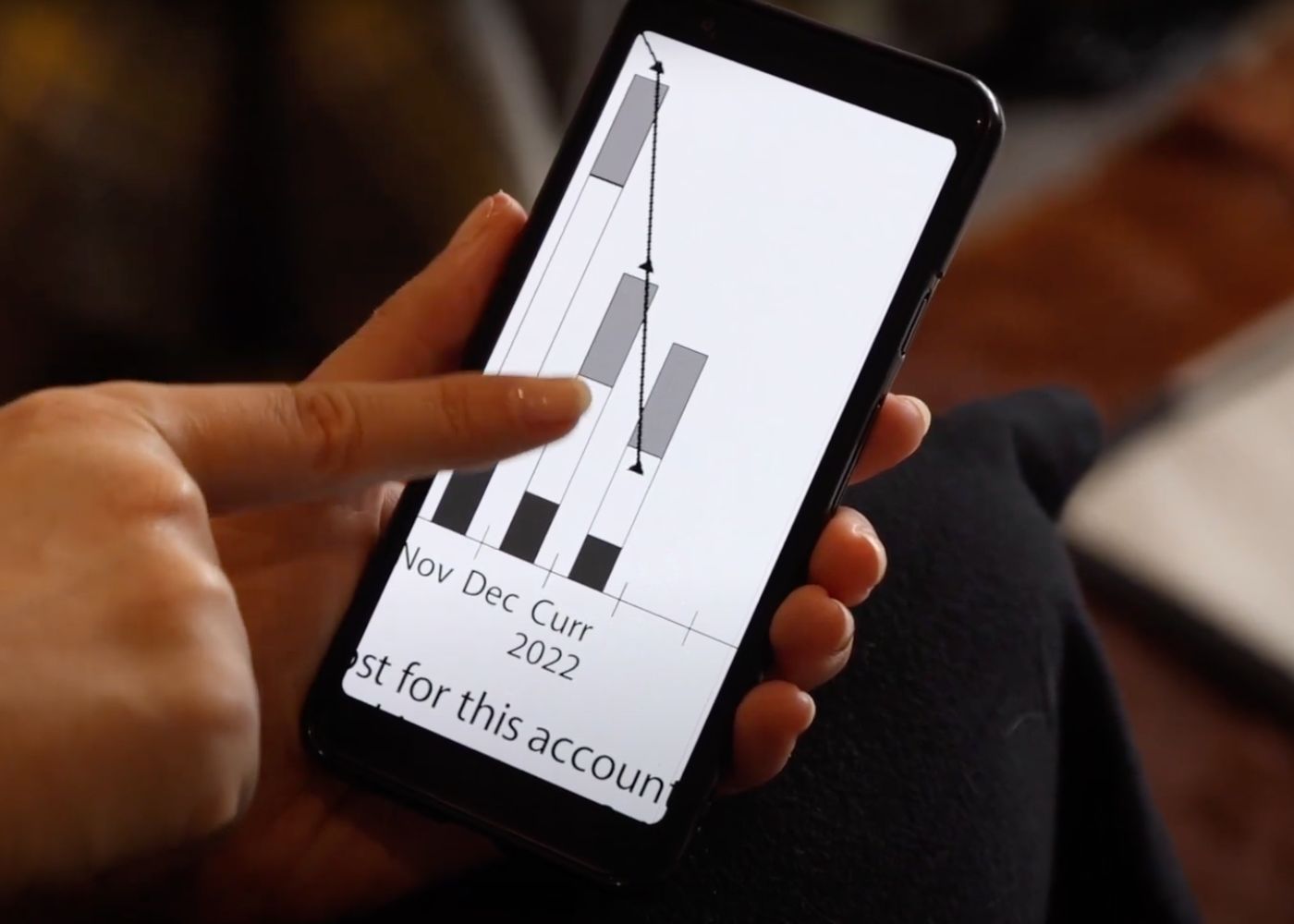 Considering that it costs next to nothing to maintain a rooftop solar installation, these increased savings on electricity bills will only accelerate the payback period for the capital outlay. To put that in other terms: investing in rooftop solar is now more financially attractive than ever before.
A case study: Rooftop Solar for City West Housing, NSW
City West Housing is a leading Community Housing Provider in NSW. They connected rooftop solar to 226 apartments in three apartment complexes in their portfolio with Allume's SolShare technology.  See the video below for the real-world benefits experienced by the residents in City West Housing's Carriageworks community in Everleigh in Sydney's inner west.
Scale-up solar
How can we connect as many people as possible as quickly as possible to rooftop solar?
Shared solar installations using Allume's SolShare technology can connect more people to rooftop solar people in low-income communities per dollar spent than any other approach. Government subsidies can leverage co-investment by Community Housing Providers to get rooftop solar installed as soon as possible.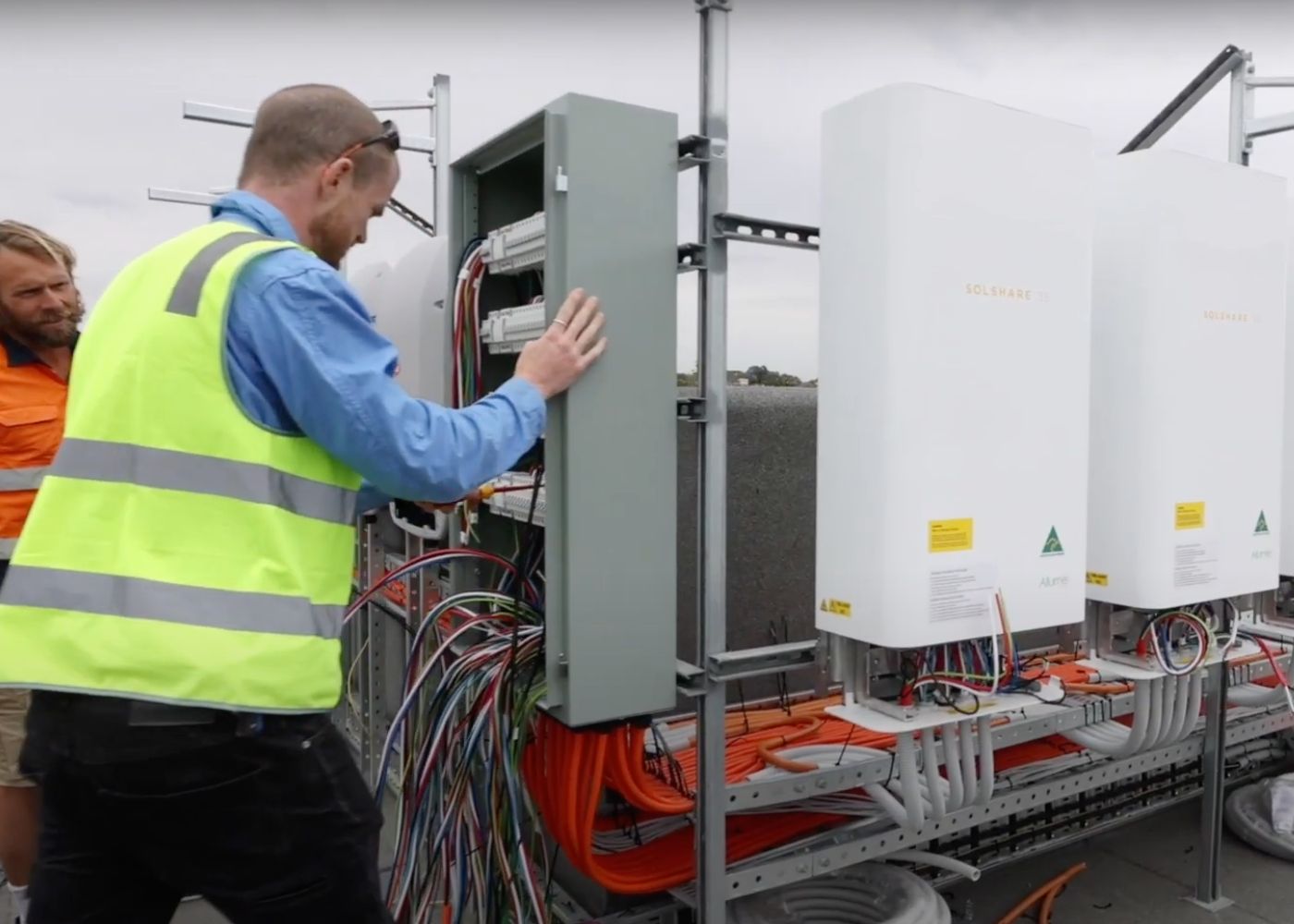 Successful examples of this approach include Solar Victoria's rebate of up to $1,400 per dwelling for the installation of rooftop solar by Community Housing Providers. Housing authorities in the Australian Capital Territory and South Australia have outright funded rooftop solar installations on public housing. The City West Housing installations were funded by the NSW Government, but this funding program has since closed.
We need these programs to be continued, expanded and replicated by other states and the Commonwealth Government so we can ensure that the energy crisis doesn't hurt vulnerable people who are least able to endure it.
If you'd like to find out if the SolShare will be suitable for your new or existing community housing project, get in touch with the team today.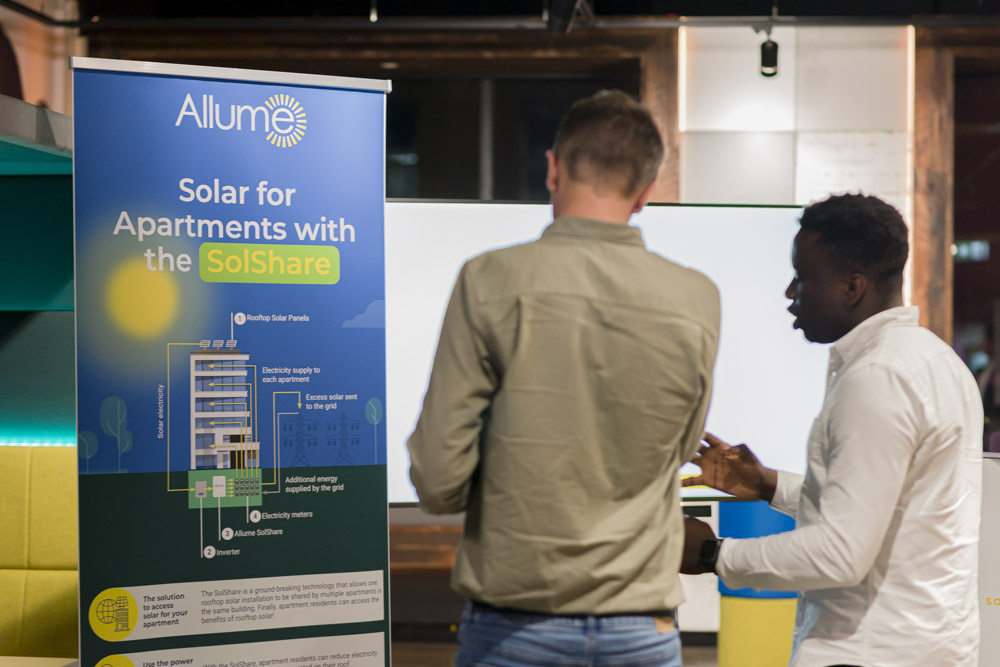 Allume Energy was privileged to be invited to the recent RealtechX ESG Impact Showcase in Melbourne. We had representatives from our Commercial, Tech and Service teams in attendance, along with a real life Solshare!
Increasing the focus on sustainability for commercial real estate
The event focused on 'innovations for more sustainable resources' in industry. ISPT's Daryl Browning opened the night by sharing his experiences and challenges when it came to pushing for more sustainability focused real estate assets, and also how he fell into the realm of sustainability as a whole.
The ensuing round table discussion provided inspiration for change in the sector, with Vicinity Centres' Nick Irvine and ISPT's Renee Nutbean and Steven Peters discussing and comparing ESG strategies from their respective organisations, with plenty of realised data to back up their implemented strategies.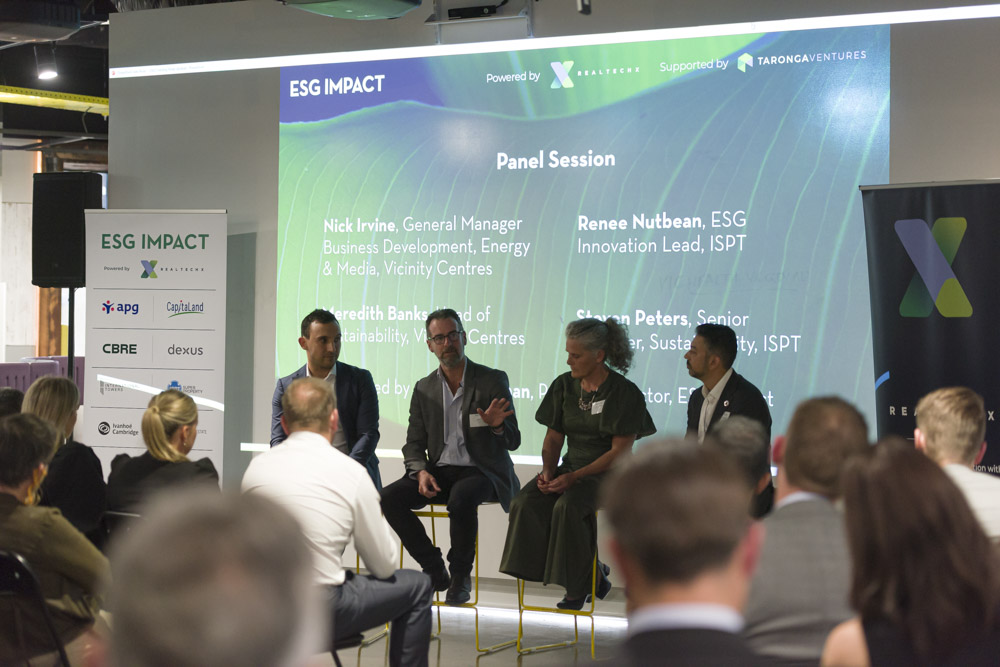 The night was rounded out by enjoying the niceties of Foy's Arcade and networking with highly skilled entrepreneurs and ESG advocates. There were plenty of organisations on show, with a number of sustainability technologies presented that will no doubt be seeing a lot more of in the coming years.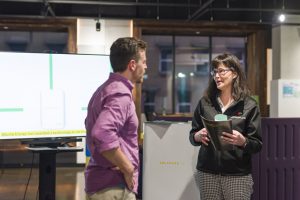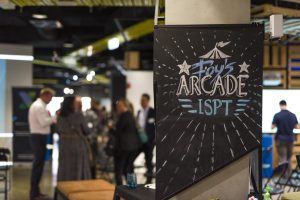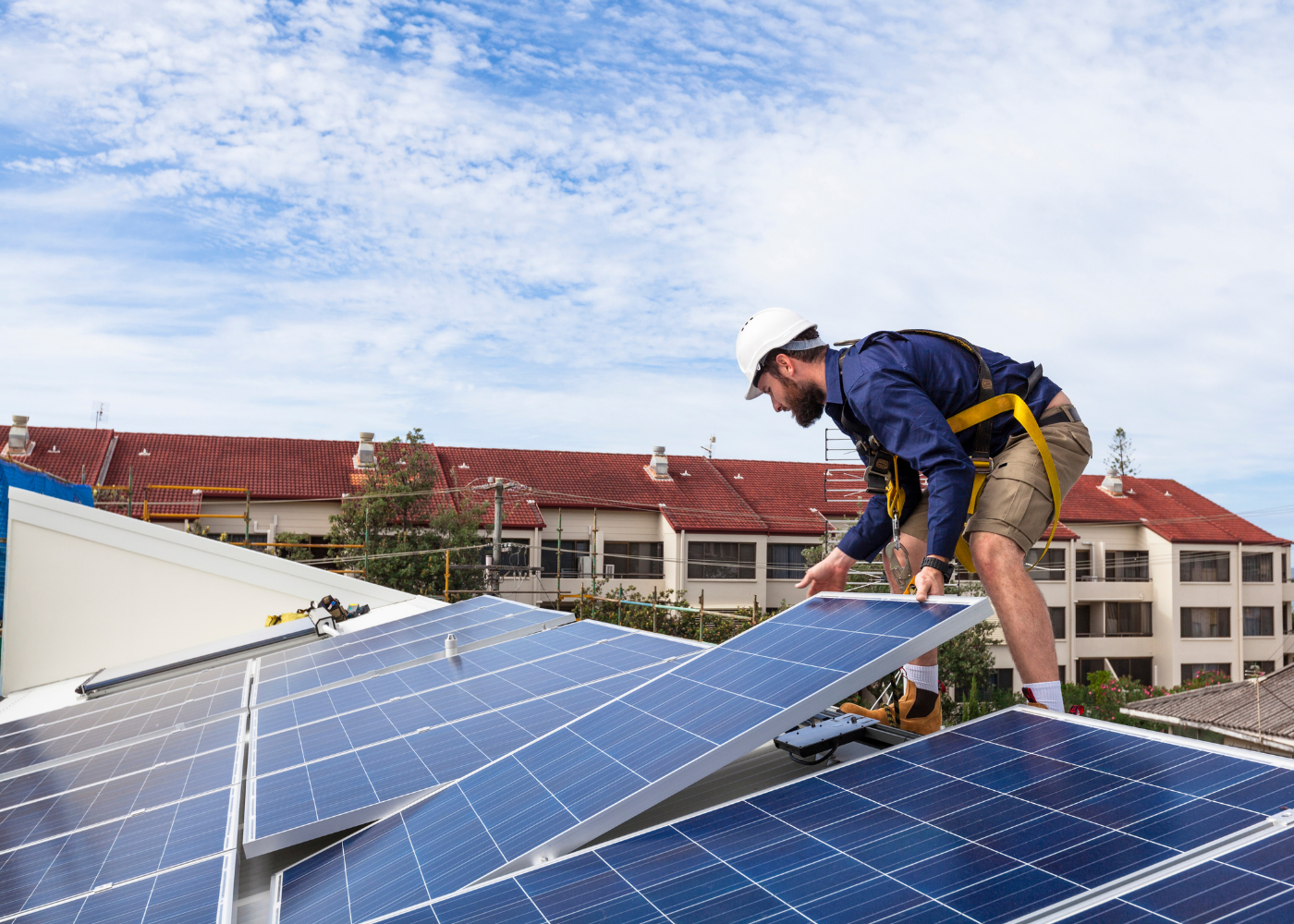 As our populations continue to grow, the need for energy increases, as does the cost of electricity. But there's another problem we're all too aware of – the impact greenhouse emissions are having on the environment. Taking all this into account, it's not surprising that more and more developers and local councils are exploring microgrid solutions.
While not a new concept, they are rapidly increasing in popularity and necessity, with governments worldwide investing in establishing local microgrids.
In this article we'll have a look at:
What is a Microgrid?
How do Microgrids Work?
Community Example: Solar for Apartments
Benefits of Microgrids
Keen to Learn More?
What is a Microgrid?
A microgrid is a grouping of energy resources within a locally defined area. This could be an apartment complex, neighbourhood, business park, hospital or university campus. Essentially, a microgrid provides access to power for consumers within that set area, so if the main grid ever fails, they are protected from being impacted.
How Do Microgrids Work?
Let's first zoom out to discuss 'the grid'. This is the main power hub that connects residential homes, businesses, and most organisations to power so they can use whatever requires energy to run – from lighting to climate control and everything in between. The challenge with the grid is that if a transmission line is damaged by a truck accident or a big storm, then thousands of homes relying on that trunk of the grid can experience brownouts or blackouts. In this scenario, a microgrid could be a safety net.
While they are generally connected to the main grid day-to-day, microgrids can swiftly disconnect and operate autonomously in the event of the main grid failing. They can use solar, wind and other renewable energy sources to generate their own power and store it in batteries for use when there are no renewables. They can also charge their batteries from the main grid using low-capacity transmission lines, forgoing the need to upgrade those transmission lines at significant expense. Some remote microgrids may never need to be hooked up to the main grid and are self-sustaining.
Community Example: Solar for Apartments and Condos
Let's take a community residential example. If a multi-unit residential complex like an apartment building or condominium is linked in with a local neighbourhood microgrid, it might include apartment solar using a solution such as the SolShare and batteries as part of its mix of energy sources.
In the event of a power outage, any multi-residential complex within the microgrid area will continue to be supported by the coordinated local supply of that grid. For those who have their apartment or unit hooked up to a device such as the SolShare, there will be the added security of additional apartment solar energy stored in the batteries.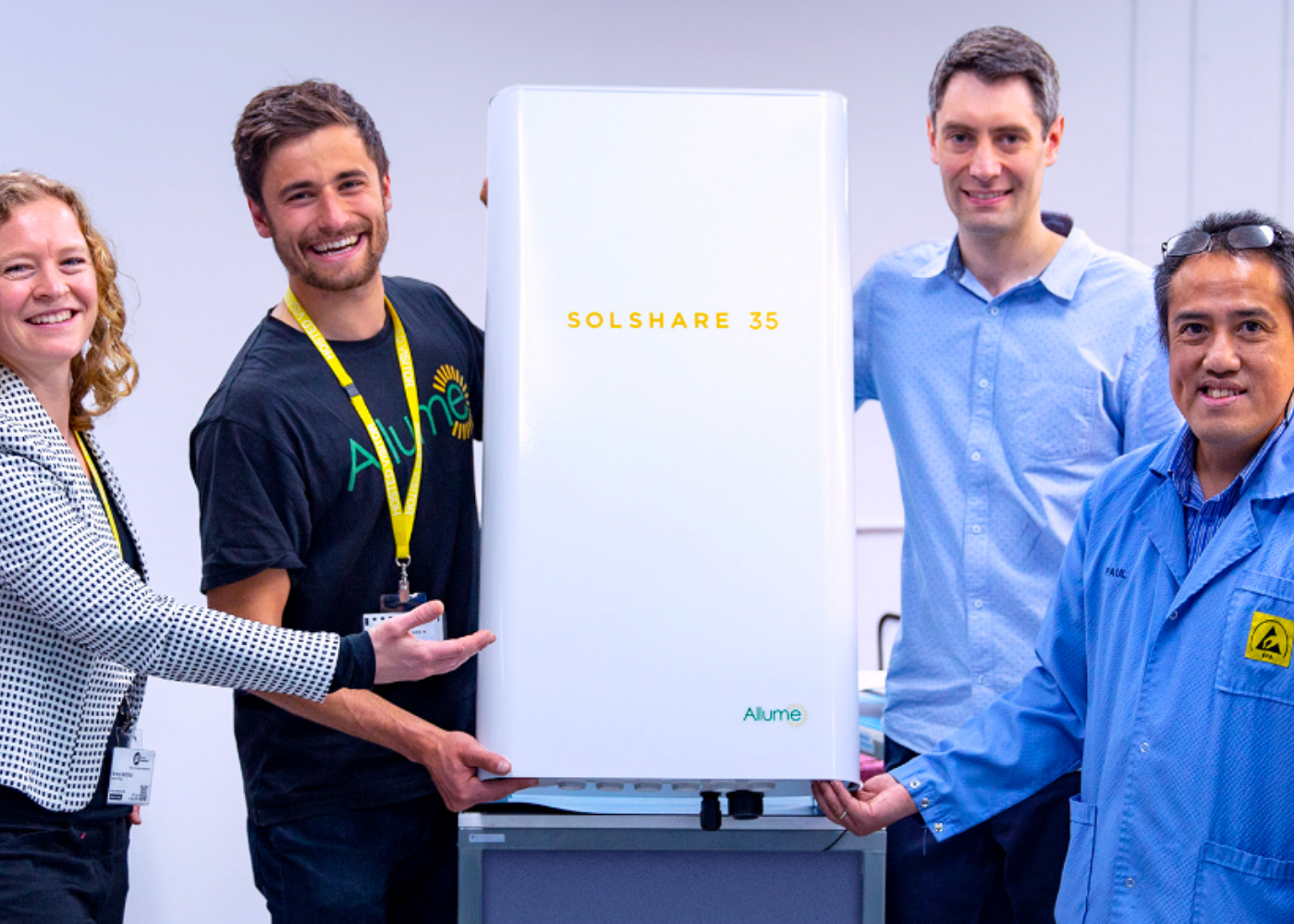 What Are the Benefits of Microgrids?
Back-up power in emergencies
For some microgrids that are designed to allow for 'islanding', if there's a storm, or power outage for any reason, having a microgrid set up in your local area can mean continuous energy supply, regardless of what is happening with the main grid. Microgrid solutions can provide a reliable source of energy and peace of mind for communities in remote or regional areas.
Energy independence
By not relying on the main grid, a locally defined area can be 'energy independent'. This is particularly important for some remote locations, such as rural areas where relying on the main grid might not be a secure option due to low survivability of the transmission lines during bushfires or storms. Microgrids can offer a higher quality of power and energy distribution.
Reduce energy costs
When paired with renewable energy solutions, such as solar panels and solar battery systems, energy costs can be drastically reduced for local areas using microgrids. This is evident when using solar for apartments, with bills being slashed by as much as 30 percent compared to using main grid power.
Minimise Greenhouse Gas Emissions
Having a microgrid set up with solar panels and batteries encourages the use of renewable energy, which is cost-effective and can help reduce emissions which is good news for the environment.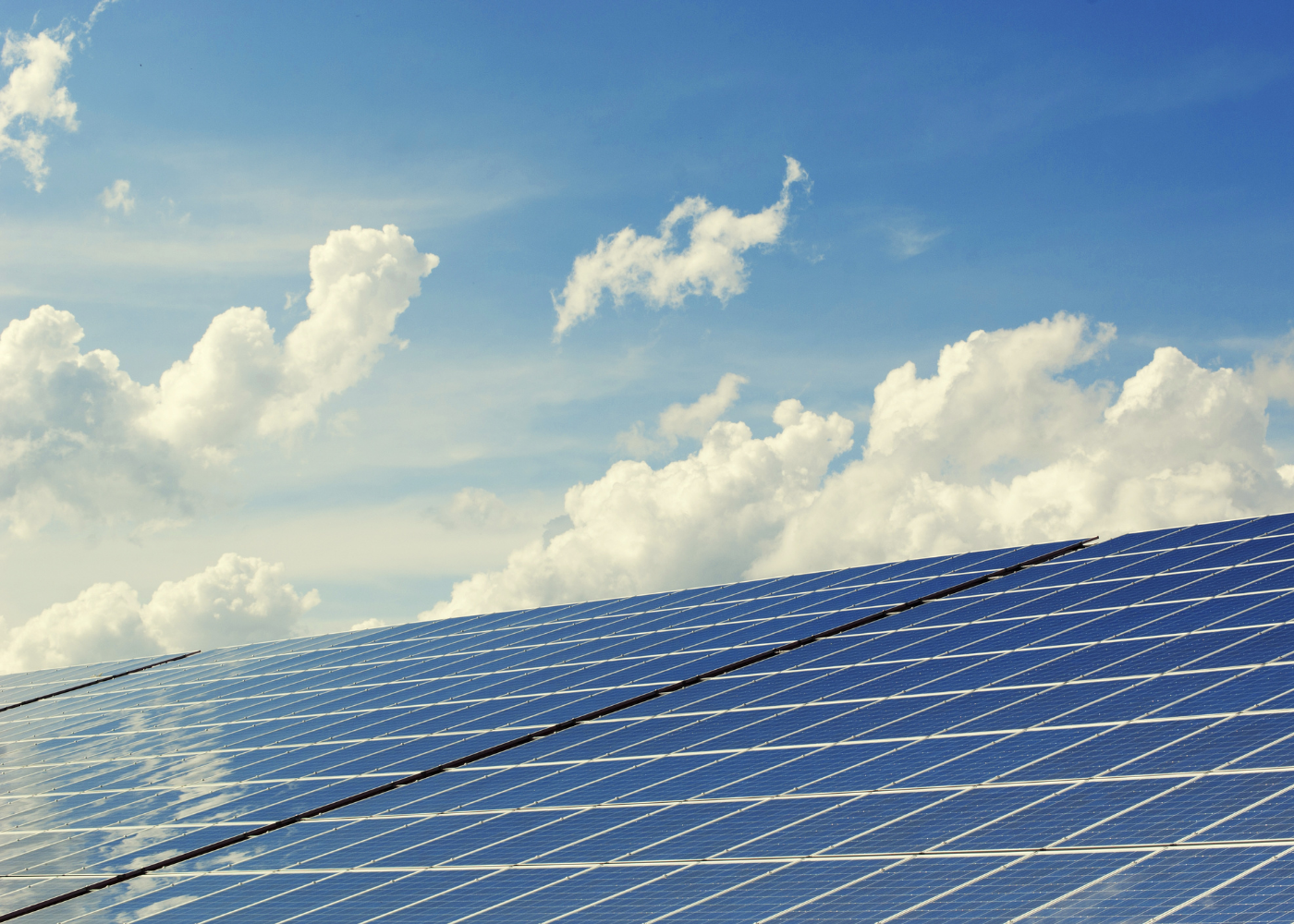 The Wrap Up – Microgrid Solutions
If you're keen to be less reliant on the main grid and have the most reliable access to energy (while also reducing your power bills), microgrids are certainly worth considering. It's also worth investigating possible national or local government support in your area. In some instances, grants are available to help you set up these kinds of solutions.
Keen to Learn More?
Allume's vision is a world where everyone can access clean and affordable energy from the sun. Creators of the SolShare, the world's only hardware solution for multi-residential solar power, we are proud to provide you with the option to reduce your electricity bill and carbon footprint.
Contact us today to discover how you can take control of your electricity usage and access clean energy, no matter where you live.
In April we attended The Clean Fight summit and thoroughly enjoyed discussing the future of a cleaner energy New York.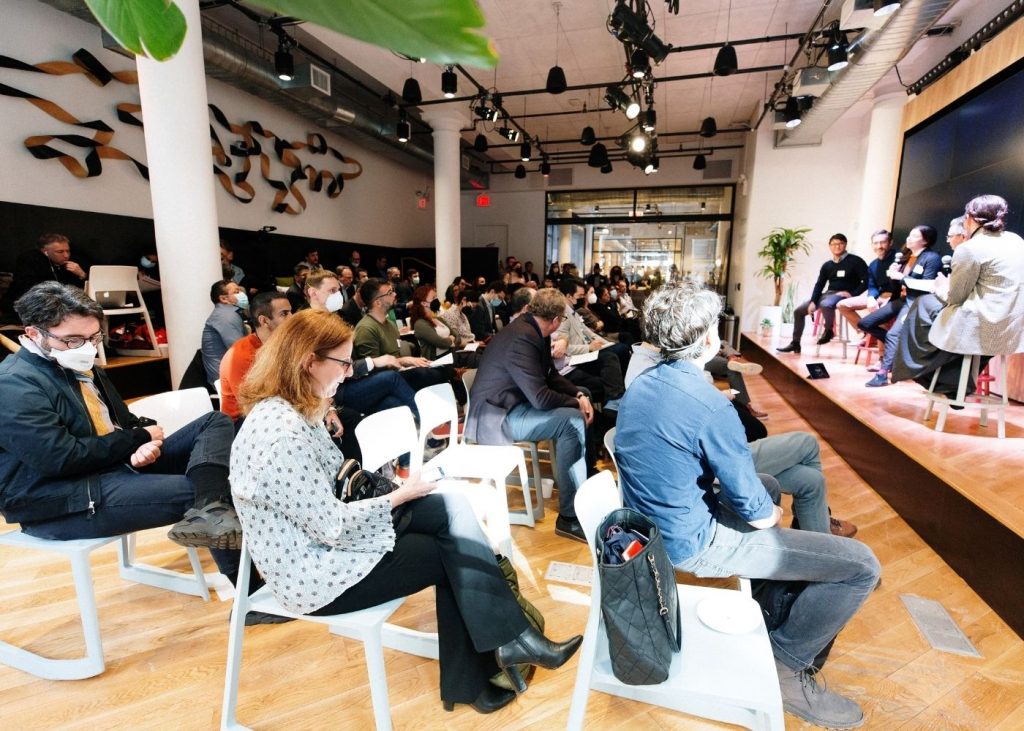 What is The Clean Fight?
The Clean Fight is a non-for-profit accelerator supported by NYSERDA and The U.S. Department of Energy. Powered by New Energy Nexus, it is setup to identify and scale innovators in clean energy for the benefit of New York.
As Cohort 2 participants, Allume Energy credits The Clean Fight for NY-based market expansion and support. Thanks to their program, we are able to pilot our technology along with decarbonization pioneers like Urban Electric Power, SWTCH, The City of Ithaca, Mitsubishi Electric, Alturus, INHS, and more.
On the 12th of April, the nine cohort companies along with many eager visitors attended the Mass Market Building edition. Here we were welcomed on stage to discuss our role in the smart electrification of social housing in Ithaca as part of their commitment to electrify over 6,000 buildings over 8 years.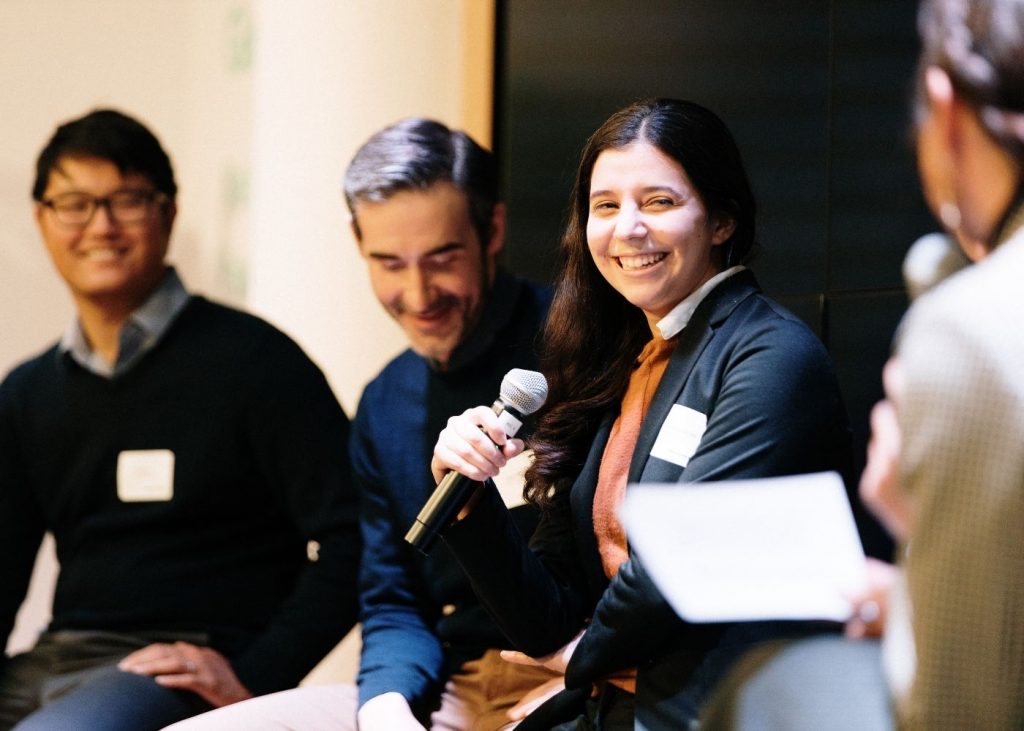 Our very own Mel Bergsneider impressed greatly as per the glowing feedback from our host, Allison Van Hee from Joint Ownership Entity (JOE NYC), and the applause encouraged by Luis Aguirre-Torres from the City of Ithaca following Mel's contribution.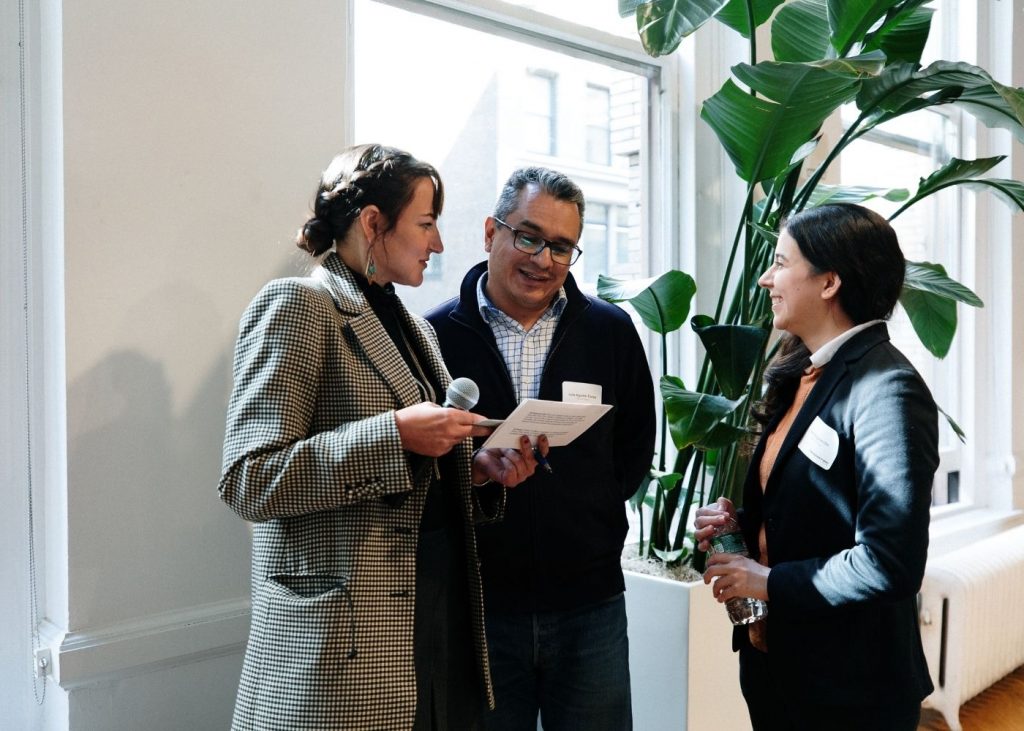 Our favourite quote from Allison was "If you want to know everything about this, you've gotta talk to Mel!".
Watch the whole video below.
Photos courtesy of April Renae @aprilrenaephoto